Emotional Avril Lavigne 'Doing A Lot Better' In Lyme Disease Battle –– Find Out How Far She's Along In Fighting Disease In Teary Chat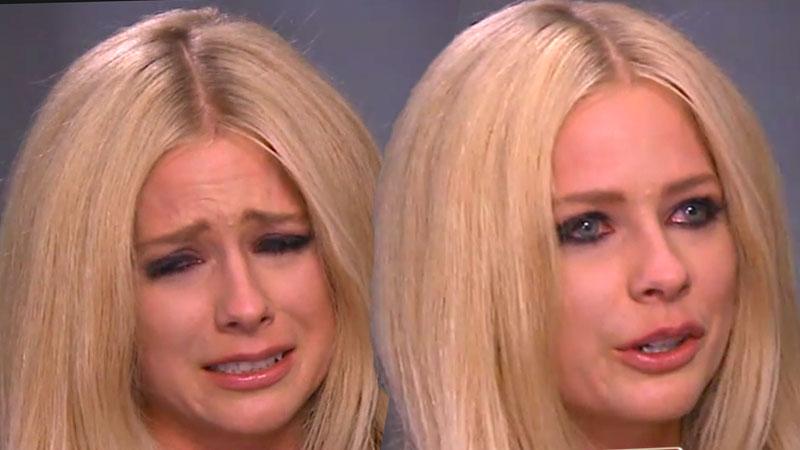 A teary Avril Lavigne said she's "doing a lot better" and "seeing a lot of progress" in her ongoing fight with Lyme disease, on Good Morning America Monday.
The "Sk8er Boi" singer, weeping through a pre-taped interview, said she's "about halfway through her treatment," and remains "really grateful to know that, like, I will make a 100 percent recovery."
The 30-year-old, as she did on a previous appearance, complained about how sluggish doctors were initially to diagnose her with the ailment after she "literally became bedridden last October."
Article continues below advertisement
At that point, Doctors "would pull up their computer and diagnose her with 'Chronic fatigue syndrome,'" she said, adding they would make suggestions she wasn't physically capable of carrying out.
Watch the video on RadarOnline.com
Doctors would ask her, "Why don't you try to get out of bed, Avril, and just go play the piano?" or ask if she was dealing with depression, according to the rocker, who has been comforted by fellow Lyme disease sufferer Real Housewives Of Beverly Hills star Yolanda Foster in her ongoing health battle.
Lavigne, who said she got the disease after a tick bite more than a year ago, said two months in, she suspected it was Lyme disease; it took seeking out a specialist to nail down and combat the specific cause of her suffering.
"When you're a specialist, you also really know the disease inside and out and you can diagnose their symptoms," she said.
"Lyme disease does exist," the Ontario, Canada beauty said. Lavigne stressed that "there is hope ... and you can get better" from the disease, and she's "so excited for life" once she overcomes it.