So Complicated! Avril Lavigne Reveals Her Hidden Health Scare: 'I Thought I Was Dying'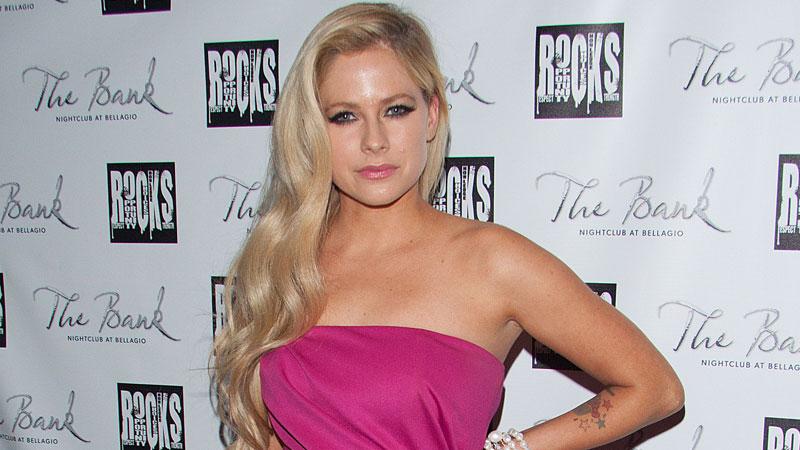 After five months of hiding, Avril Lavigne has finally come forward to discuss the health crisis that kept her out of the limelight for so long.
On tour last April, the pop star thought she may be suffering from the flu. But when her symptoms worsened instead of subsiding, Avril was truly concerned.
"I had complete weakness and fatigue," she recalled to People magazine. "One night I tried to brush my teeth on the tour bus and couldn't even stand."
Article continues below advertisement
At first, doctors chalked it up as extreme fatigue from an arduous tour, but Avril sensed that something was inherently wrong. Her diagnosis would come, but not without a fight.
After two friends mentioned Lyme disease as a possibility, Avril went searching for answers, which proved to be a difficult process.
"I had a lot of doctors tell me I was crazy and they didn't want to test me. I had to learn completely on my own."
Finally, after being evaluated by a Lyme disease specialist, the singer's suspicions were confirmed.
"People don't really talk about Lyme disease, and help can be miniscule," she shared. "I have no idea where I got the tick bite. It changed my life completely."
In her recovery, Avril underwent several courses of antibiotics and changed her diet to "all organic." Now recovered nearly 80%, the "Sk8er Boi" singer says she's turned her attention to "family, love and happiness."
Though she won't say when she and hubby Chad Kroeger plan to start a family of their own, Avril shares that they're trying to "find a time we're both home to get around to it."
Here's to a full recovery!
Do you think Avril and Chad will make a cute baby? Sound off in the comments below!