Regrets? Mary Kay Letourneau's Student Lover Reveals He's Weathered 'Ups & Downs,' Isolation With Teacher Turned Wife -- 'My Friends Couldn't Help Me'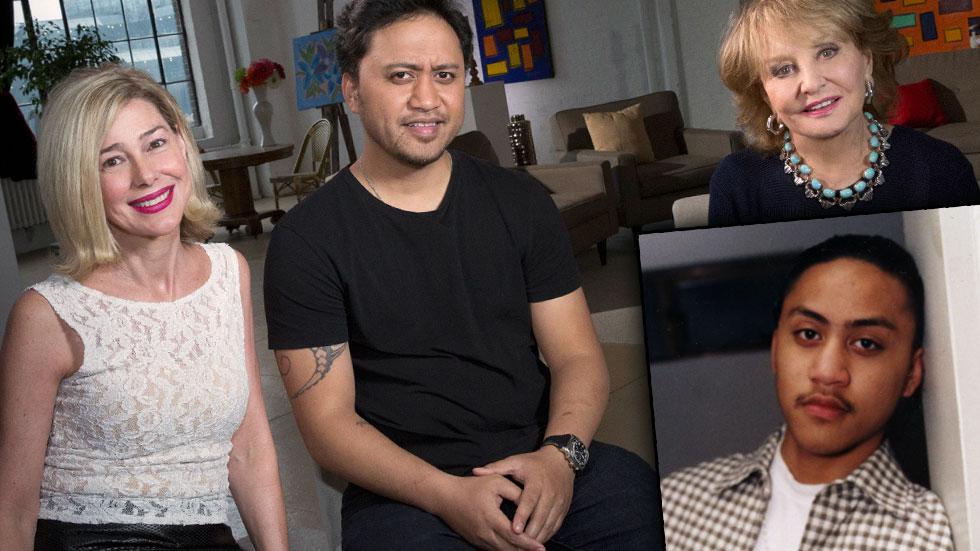 The teacher infamous for getting pregnant by a 12-year-old student, who's she's now married to, says she's going public on their 10th anniversary to protect their teen girls.
Mary Kay Letourneau Fualaau, 53, tells Barbara Walters (in a joint interview with her 30-year-old husband Vili Fualaau),"It is our 10-year anniversary, and we already know that no matter how protective we are, that there's going to be a wave of intrusion in our life right now that we can't stop.
Article continues below advertisement
"So it's about doing the most responsible thing to protect our girls for the inevitable." (Both girls, Audrey and Georgia, will appear on the nationally-televised segment.)
In the interview, slated to air on Friday's 20/20, the couple -- who met in a Seattle classroom where Letourneau was Fualaau's elementary school teacher -- opens up about the struggles they've faced, including her seven-plus year prison stint that ended in 2004, and his battles with depression and alcoholism.
"I don't think there's ever a full 10 good years of marriage," Fualaau told Walters. "You have your ups and downs in marriages, but, you know, what matters is how you pull through all the bad times."
He said at the time the scandal broke, he felt he didn't have a strong support group in place due to their young age.
"I mean, my friends couldn't help me because they had no idea what, what it was like to be a parent, I mean, because we were all 14, 15," he said.
Article continues below advertisement
Letourneau -- who was married with four children at the time she became pregnant with Fualaau's child in 1997 -- gushed over the lighter times in their marriage.
"The wedding, it was fun to plan," said Letourneau, who told the legendary journalist she hopes that she can teach again, and get her sex offender status reversed. "Any bride-to-be loves the planning part. And I loved that."
While a jaw-dropping story at the time, stories of teachers hooking up with underage students have become commonplace some 18 years after Letourneau's crimes made national news.
The interview airs on ABC's 20/20 Friday at 10/9c.