California Teacher, 28, Charged With Child Molestation: Inappropriate Behavior With Male Students In The Classroom & Naked Photos Allegedly Involved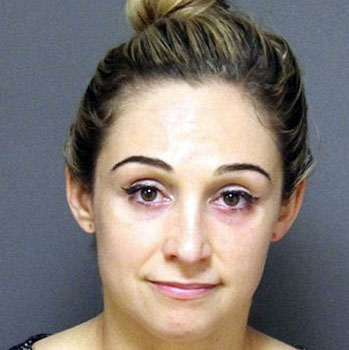 A 28-year-old female teacher in California was arrested last Friday and booked on felony charges of child molestation after she admitted to sexually touching two boys in a classroom and sending them nude photos.
It started when authorities were called to Nicolas Junior High School in Fullerton, Calif. after the boys reported teacher Melissa Lindgren to a school counselor for being inappropriate with them.
Article continues below advertisement
According to KTLA, Lindgren — an eighth grade teacher — admitted everything to police and along with a felony charge of child molestation, she was also charged with felony child annoyance and dissemination of harmful matter to a minor for allegedly sending the naked pictures.
"I believe that it was more than a single incident. I do think it was over some period of time," Bob Pletka, the District Superintendent, told CBS Los Angeles.
"Ultimately, we will pursue termination, and it is an administrative law judge who makes that decision. But she will not be teaching with our kids at our district."
Lindgren taught at the junior high for six years and the school district vowed in a statement to do "everything within its power" to "uphold a higher standard. Nothing less is acceptable."
Lindgren was released on $100,000 bail and her arraignment is set for April 9.