Exclusive
Paul Walker's Co-Star Involved In Shocking Sex Scandal When She Was 16, Was Paid Millions To Make It Go Away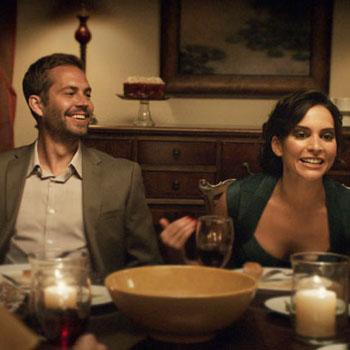 One of the last movies Paul Walker finished in full before his tragic death is Hours and his sexy co-star Genesis Rodriguez will be left to do most of the promotion, but RadarOnline.com has learned all the exclusive details about the actress' shocking past and involvement in an underage sex scandal when she was just 16-years-old.
Having starred in big screen features like What To Expect When You're Expecting, Man On A Ledge and Identity Thief before landing Hours with Walker, Rodriguez has been touted as one of the hottest up and coming actresses in the business.
Article continues below advertisement
But before making it big in Hollywood, Rodriguez — the daughter of famed Venezuelan singer and actor Jose Luis Rodriguez — got her start in Spanish television on Telemundo, and that's where the underage sex scandal in 2004 began.
Then 16-years-old, Rodriguez was living in Miami, Fla. and became romantically involved with her Prisionera co-star Mauricio Islas who was 30-years-old and married to his wife of three years.
When the two were caught engaging in oral sex at a network party Islas claimed it was consensual and that he was experiencing psychological issues that made him sleep with a teenager.
Rodriguez later claimed she was manipulated into sleeping with him.
Islas' wife, Patricia Villasaña, divorced him and he was fired from the hit Telemundo telenova.
The underage sex case was settled out of court, allowing Islas to avoid jail time, with Rodriguez being awarded millions of dollars including a large payout from Telemundo.
Islas publicly apologized for his sexual relationship with Rodriguez in 2005 and she fled to Los Angeles to get a fresh start on her life and career.
"When the New Year came, I was so happy to say goodbye to 2004. So happy!" Rodriguez, now 26-years-old, said at the time.
While the scandal was largely reported at the time in Latin American publications, it never hit mainstream America — until now.