Gym Teacher, 25, Arrested & Charged With Sexual Assault For Having Sex With Male High School Student At Her Home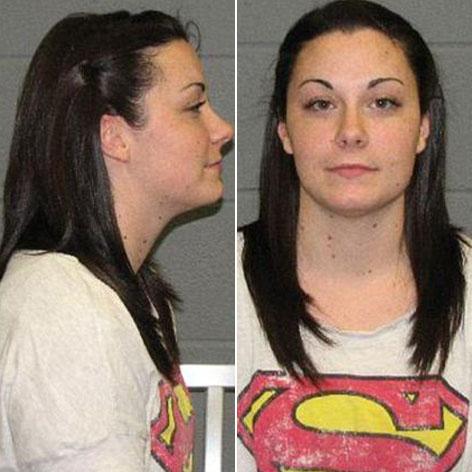 A 25-year-old female gym teacher in Conn. was arrested and charged with four counts of second-degree sexual assault for having sex with a male high school student four times at her home, RadarOnline.com is reporting.
Meghan Eagan of Crosby High School engaged in intercourse with the student during the months of Dec. and Jan. police say.
The male student's age and name are remaining private.
Eagan has since been released from the Waterbury, Conn. jail on $1,000 bail and the physical education appeared casual in her mug shots, even smirking as if she'd done nothing wrong.
Article continues below advertisement
Eagan was placed on administrative leave until an internal investigation is complete at her school.
Students immediately took to Twitter to mock their gym teacher:
Eagan is set to return to court on Feb. 25.