Oklahoma Teacher, 28, Charged For Having Hotel Romp With 15-Year-Old Student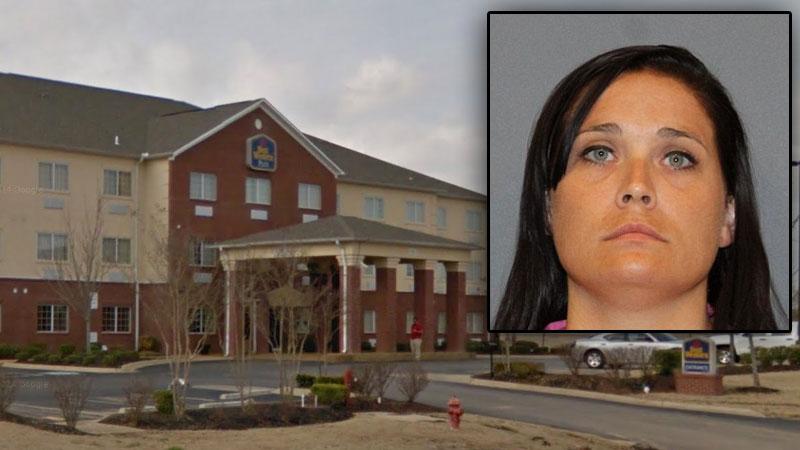 A 28-year-old Oklahoma middle school teacher was arrested in June for allegedly following a 15-year-old male student 650 miles away on his summer vacation where the two engaged in a hotel sex romp session, RadarOnline.com is reporting.
Upon further investigation, the unnamed student has revealed he had several sexual encounters with English teacher Jennifer Sexton before the June incident.
With consent from a parent, the student admitted to authorities that they had sex in the back of her classroom and then she picked him up a few times in her SUV and drove to secluded areas to engage in sexual activity.
Article continues below advertisement
The child also claimed they had sex in her house and his father's home, who is a pastor.
Sexton, who had resigned from her position at Hollis Middle School just two months before meeting the boy in Mississippi hotel room, was arrested on June 16 on suspicion of statutory rape after police found her and the student in a Best Western.
Things that raised kind of an eyebrow," Harmon County Assistant District Attorney Eric Yarborough told The Oklahoman of the suspicion surrounding the teacher-student relationship.
"People seeing a teacher alone with a child may or may not be anything. It could just be innocent contact. The child said nothing's going on, she's just a nice teacher."
But on Aug. 14 Sexton was charged with three counts of second-degree rape, two counts of enticing a child, and one count of forcible sodomy.
She turned herself in the next day and was released on $100,000 bail.