Exclusive
A Family Torn Apart: Mary Kay Letourneau 'Has Never Apologized' To Her Children Over Sex Scandal, Insider Claims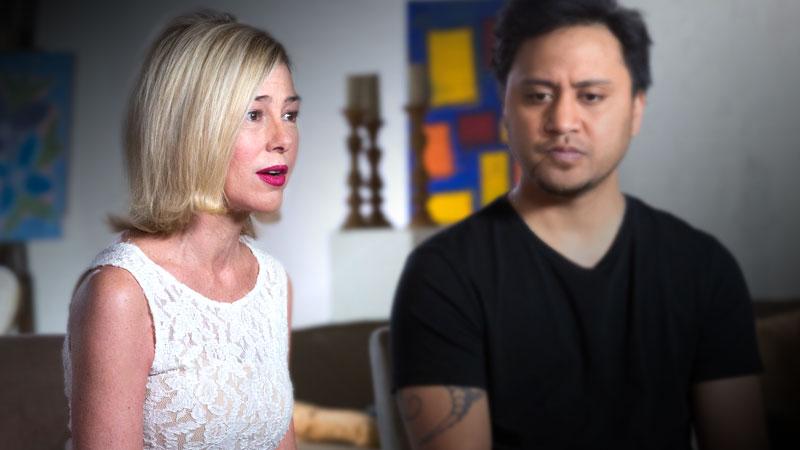 It was the teacher sex scandal that shocked the nation. But those closest to Mary Kay Letourneau – her four young children – felt the sudden impact more than anyone else. And the blow was so strong, it fractured their once-loving family forever. Now, RadarOnline.com has the real story behind how the children from her first marriage have coped with the ensuing media madness and deep heartbreak.
It's been 18 years since Seattle authorities discovered that the then-34-year-old had sex with her sixth grade student, Vili Fualaau, who was just 12 years old at the time. Mary Kay, then married to Steven Letourneau, was charged with child rape and then went to jail for seven years after violating a court order to stay away from her much-younger teenage lover.
Article continues below advertisement
Shortly after Mary Kay was released from prison in 2004, she and Vili got married, and it was then that her children, Steven Jr., Mary Claire, Nicholas and Jacqueline, attempted a reconciliation.
But it was short-lived, according to a source close to the family.
"Her two oldest children, Steven and Mary Claire, moved down to Seattle within a year of her release from prison," the source told RadarOnline.com.
"Her children tried to give her a chance to rebuild a relationship with them. Two of them even moved to Seattle to try to get to know her and to try to understand her new life."
Mary Kay also revealed the family's hopes for reconciliation in a 2006 interview with Larry King: "I feel really blessed families have come together and I mean everyone—the extended families and… even the ex in-law side, that we've all come together and really for the kids," she said. "There are a lot kids involved and we've just all pulled together... I think it's amazing."
Earlier this month, in her exclusive sit-down with Barbara Walters on 20/20 last week, Mary Kay added: "When we were first married they were very involved in our home. They had rooms and all of our holidays were always together."
Article continues below advertisement
But, today, the insider said the relationship has taken a drastic turn.
"They don't understand her decisions and lifestyle," said the source. "They had very little contact with her while she was in prison and most of them were too young to remember her before she was arrested."
"But they did spend time at Mary Kay and Vili's house trying to build a relationship with her. They were very positive about their new relationship with her at first, but as time went on their feelings changed."
"They felt they were treated less important compared to her new family," the source claimed. "They were repeatedly let down."
Mary Kay and Fualaau have two daughters, Audrey and Georgia, one of which was born while Mary Kay was in prison. Their girls, a senior and sophomore in high school, are older than their father was at 15 when his second child was born.
In her first interview with the 20/20 journalist in 2004, Mary Kay insisted she still didn't believe her scandalous affair with her former student was criminal.
Article continues below advertisement
"I definitely knew it was bizarre… I didn't know that getting into a relationship… a sexually intimate relationship, I didn't know it was a felony or a crime," she said. "I knew it wasn't right… I mean, Vili and I loved each other and still do."
And according to the source it seemed that even when she became a free woman, her older kids still didn't get closure — or an apology.
"She has never apologized for what she's done or accepted that her decisions have had painful effect on their childhood," the source claimed.
MORE ON:
Mary Kay Letourneau
"She said in her interview with Barbara Walters that it was all worth it, but to them, they will never understand her decision."
"They have made it though these hard times and built great lives for themselves with support from their father and family from both sides" despite their mother's behavior."
As RadarOnline.com previously reported, Mary Kay's ex-husband has found a new love and among her kids' milestones, Steven Jr. now has two children of his own, while Nicholas recently graduated from Georgetown University.
Article continues below advertisement
"They grew up without a mother and pretended that she didn't exist to attempt to live normal lives," said the source.
Today, the source said, "Contact with her children is close to non-existent. Over the last few years they have spoken to her a couple of times. She's made little attempt to heal things with her kids."
"I'm think some part of them wishes that they had a relationship with their mom, but there's too much pain and disappointment for that to happen," said the source. "Her children are past the point of expecting a relationship with her. I think they moved on a long time ago."
Can the same be said for their half-sisters?
During the controversial couple's interview with the veteran TV journalist, Mary Kay said her children with ex Steven are "very close to their sisters, our girls, and they just consider themselves one big family."
But the source said, "They had a relationship with their half sisters years ago, but their strained relationship with Mary Kay has put a lot of distance between them."
Article continues below advertisement
And every time she does a media appearance, it gets worse.
"Every time she does an interview or a story is written about her 'love story' it opens up old wounds," said the source.
"Mary Kay and Vili want the world to see them as a Romeo and Juliet story, and that's not even close to reality. They refuse to leave the spotlight and neither one of them seems happy."
Some of those stresses Fualaau has spoken openly about, including his battle with the bottle.
"I heard stories of his drinking," added the source.
Today, Fualaau works at a home and garden center and nights as a DJ, while Mary Kay is employed as a legal assistant and piano teacher.
"They have had a hard time living a normal life after all the media attention," said the source. "After they were married Mary Kay was constantly looking for work with jobs falling through a lot of the time."
And despite how adamant she was during the interview that she'll fight to get her teachers license reinstated despite having it stripped when her name was added to the sex offenders registry, the family insider says it "seems unlikely" she'll be able to return to the profession.