Exclusive
Drinking, Fighting And Lies! Untold Secrets of Mary Kay Letourneau's Twisted Marriage To Teen Lover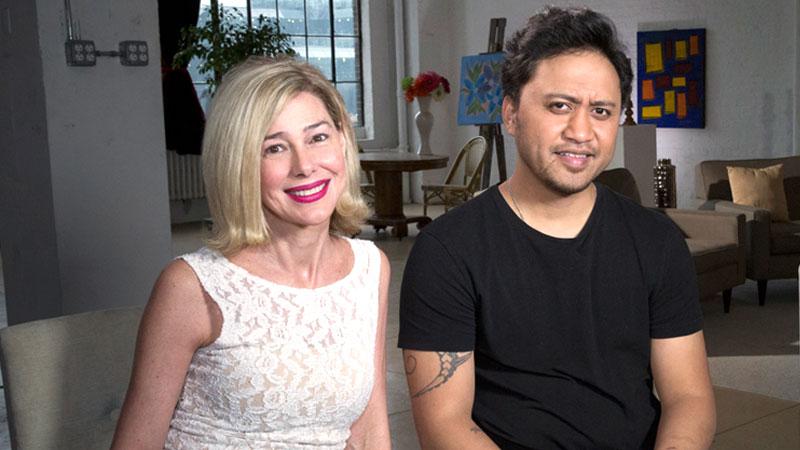 Mary Kay Letourneau's now 30-year-old former teen lover-turned-hubby Vili Fualaau told Barbara Walters that his marriage is full of "ups and downs," insisting that they're now closer than ever after ten years. But a source close to the family tells RadarOnine.com exclusively that behind the scenes, their relationship is still as twisted as it was when it began!
"She deliberately got pregnant, she deliberately seduced this kid and he is no better off," a source close to the family told Radar. "We heard Vili drinks a lot and they fight constantly."
Article continues below advertisement
In the 20/20 interview slated to air Friday, the 53-year-old former teacher and her one-time student discuss life after 10 years of marriage with two kids, Audrey and Georgia, and his battles with depression and alcoholism.
The seemingly candid interview follows their lives out of the spotlight after Letourneau pleaded guilty to two counts of felony second degree rape of a child in 1997 and served seven years in prison after she violated probation when she was caught having sex with Fualaau in a car.
At the time, the then-34-year-old was married to Steven Letourneau, with whom she shares four children: Steven Jr., Mary Claire, Nicholas and Jacqueline.
Now, the source claimed that the interview set to air Friday night is just another opportunity for Letourneau to spin the truth.
"She lies," added the source.
"She lied from the beginning about Steven being abusive to her. She had sex with Vili in their bed and she never said that."
Article continues below advertisement
The source revealed other shocking anecdotes about the torrid affair that Letourneau kept secret.
"Vili came up to Alaska from Seattle for a 'cultural experience,' that's what Mary Kay said, and they stayed at a family member's house," said the source.
"When he left, the family got suspicious and said there's something going on with those two. She had him trained!"
In a preview of the on-camera interview, Fualaau confesses the aftermath of the headline-making scandal was very lonely for the young teen.
"I mean, my friends couldn't help me because they had no idea what, what it was like to be a parent, I mean, because we were all 14, 15," he told Walters.
The interview airs on ABC's 20/20 Friday at 10/9c.
Fualaau declined to comment when contacted by Radar.