Exclusive
All In The Past? How Mary Kay Letourneau's Ex-Husband Has Moved On And Found Love Again After Her Teen Sex Scandal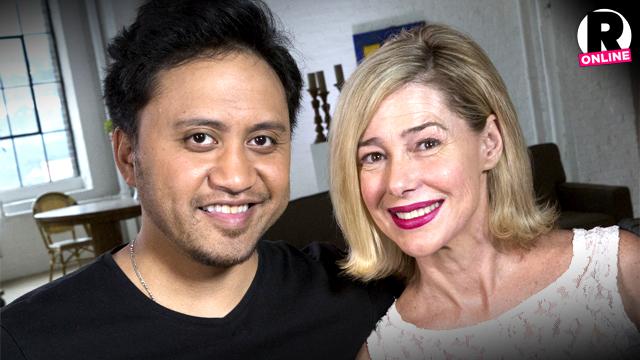 Mary Kay Letourneau continues to defend her scandalous relationship with former student-turned-husband Vili Fualaau, but little is known of how her ex-husband has endured the headline-making ordeal for the past ten years — until now! RadarOnline.com has learned exclusive new details about how Steven Letourneau has managed to move on and get on with his life today, including his new love.
A source tells RadarOnline.com that although Steven wasn't pleased about the onslaught of press attention surrounding his ex-wife's shocking affair surfacing yet again because of the Barbara Walters interview, he wanted to stay mum and let her to all the talking. And, in doing so, he only had one thing in mind – his children.
Article continues below advertisement
"He didn't want to make a big deal about it for the kids' sake," a source close to the family told RadarOnline.com.
Steven and Mary Kay were college sweethearts and after getting married, ended up having four children together – Steven Jr., Mary Claire, Nicholas and Jacqueline. But their family was torn apart when the then-34-year-old teacher in a Seattle suburb had an unfathomable romance with her 12-year-old student, Fualaau. And when Mary Kay was arrested in 1997, she was already pregnant with the young man's first child. That's when Steven filed for divorce.
"She was a wife, loving wife, good person," he said in a rare interview in 1997. "But does a good mom do what she did? Does a good teacher do what she did? Does a good wife do what she did? No."
Unlike his ex, who has a distant relationship with her older kids, the source maintains that Steven has been the constant in his children's lives, determined to keep them out of the spotlight surrounding their mother's past.
Article continues below advertisement
In fact, among the children's milestones have been great accomplishments, with Nicholas recently graduating from Georgetown University with a degree in computer science, and Steven Jr. now a father of two children.
"I attribute all of that to Steven, not to Mary Kay," said the source.
Meanwhile, Steven, who's worked for Alaskan Airlines for 32 years, has had his own new beginnings.
"Steven moved on with his own life and it's going well for him," continued the source.
During Mary Kay's trial he was with longtime girlfriend Kelly Whalen, who later became his wife and the two share a daughter.
Now divorced, he's in another long-term relationship.
"They've been together 10 years and plan to marry," added the source.
His life now has little room for the painful memories nearly two decades ago.
"He has little communication with Mary Kay," the source revealed. "He finally let the kids visit her in jail, but at first he was adamant about them not seeing her there. Sure, she was in an orange jumpsuit, but they were young and it was hard for them to understand where she was.
"But he's gotten on with his life and everything is positive. He is a wonderful man and father. None of the kids have turned out bad and he did it all on his own."
"Steven is a wonderful, hardworking man. He's always provided and cared for his family."