Jaw-Dropping Confession: Mary Kay Letourneau Recalls How First Sexual Encounter With Student 'Didn't Stop With A Kiss'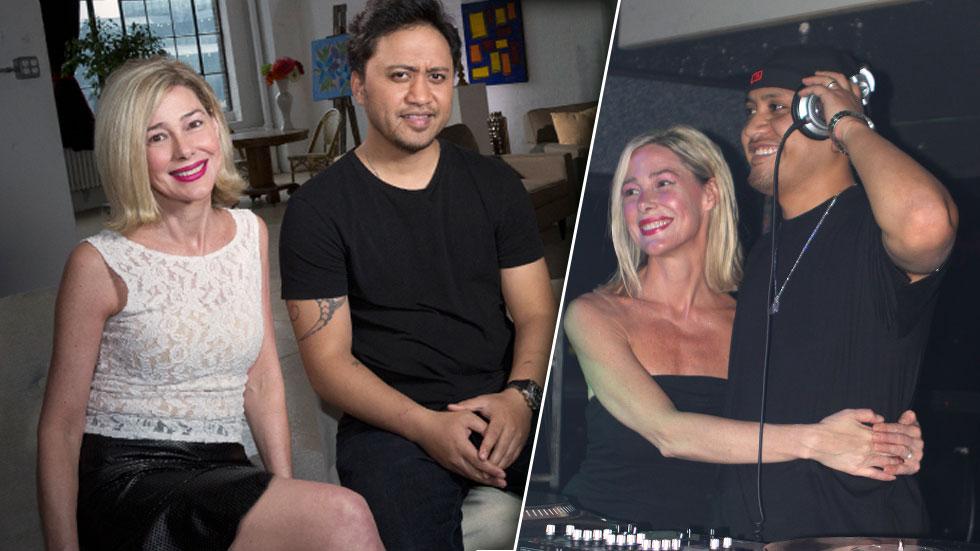 Mary Kay Letourneau describes her shocking first hookup with 12-year-student Vili Fualaau, who's now her husband, in the latest outtake of her interview with Barbara Walters.
"The incident was a late night that it didn't stop with a kiss," the 53-year-old teacher-turned-sex offender said, "and I thought that it would, and it didn't."
Letourneau, who was married with four kids at the time, said she was initially drawn to Fualaau in hope of helping him develop as an artist.
Article continues below advertisement
She told Walters she felt more conflicted, than guilty or disgusted with herself, following the act of child molestation.
"I loved him very much, and I kind of thought, 'Why can't it ever just be a kiss?'" asked Letourneau, who's hoping to get her sex offender status removed.
The bombshell exchange on Friday's 20/20 comes as the couple -- who now have two teenage daughters named Audrey and Georgia -- celebrate their 10-year anniversary.
Both Letourneau and Fualaau, now 30, said they'd be shocked -- and furious -- if their daughters wound up having sex with one of their teachers.
"I don't support younger kids being married or having a relationship with someone older," Fualaau said, adding that he's told his girls he doesn't want them dating at all.
"The reason for me telling them that was just from, out of experience: a relationship could lead to something that you think you wanted back then. You don't really want it, maybe, years later."
Article continues below advertisement
Letourneau told Walters "there was never a sit-down chat" with the girls about the beginnings of her relationship with their father.
"They seemed to already know ... because they grew up with it," she said. "There's just never been a, 'Wow, we better explain.'"
Fualaau made clear that the childhood trauma of the scandal might have left permanent scars on his psyche.
"I'm surprised I'm still alive today," Fualaau, who admits he's battled alcoholism and depression. "I went through a really dark time."
He said dealing with the fallout of getting his teacher pregnant -- which made national headlines -- marked a "huge change" for the worse, as he didn't feel he had a proper support system in place.
"I don't even think the counselors knew how to deal with it -- it was just weird," Fualaau said. "I was like, 'Why do I need to be on an antidepressant pill?'
"And they said it was to level you out so they can have a conversation with you ... it just kind of just really annoyed me through the years."
Article continues below advertisement
Vili said he would have been better off if he had been able to speak with his much older lover, as he was banned from visiting her behind bars.
"I think the only person that I really ... needed to talk to," he said. "I mean, if they gave me more options or choices to make instead of just saying, 'Oh, you can't talk to her anymore,' and I was like, 'I really do want to talk to her, though.'"
While an unbelievable story at the time, stories of teachers hooking up with underage students some 18 years after Letourneau's crimes made national news.
The interview airs on ABC's 20/20 Friday at 10/9c.