Exclusive
Monster Mom! Why 'Notoriety Hungry' Mary Kay Letourneau Is 'Estranged' From Her Kids & More Secrets Of Her Private Hell Revealed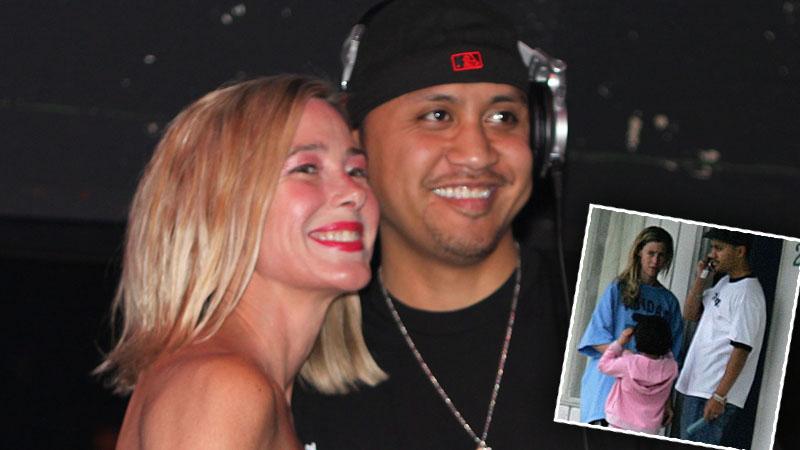 Mary Kay Letourneau told Barbara Walters that she and her teenage lover-turned- husband Vili Fualaau are speaking out after 10 years of marriage to protect their children from the rumor mill. But a source close to the Letourneau family tells RadarOnline.com exclusively that it's just the latest in a long string of lies that have shattered her relationship with her children.
"She is notoriety hungry," a source told Radar. "They're doing this because they want their two kids to have the notoriety that she gave her other children, who have suffered so much for it. That's crazy!"
Article continues below advertisement
The former teacher made headlines in 1997 in an unprecedented court case for having a sexual affair and getting pregnant by her 12-year-old student, Fualaau. She told Walters in a preview of the 20/20 interview airing Friday that the couple decided to go public on their 10th wedding anniversary to protect their teen girls.
"It is our 10-year anniversary, and we already know that no matter how protective we are, that there's going to be a wave of intrusion in our life right now that we can't stop," said the 53-year-old who's had to register as a sex offender since serving time in prison.
"So it's about doing the most responsible thing to protect our girls from the inevitable," she added of daughters Audrey and Georgia.
Meanwhile, the relationship she has with her other four children, who she shares with ex-husband Steven Letourneau, is far from close.
"Despite what she may say, she is estranged from most of her kids," said the source, including Steven Jr., Mary Claire and Jacqueline. She also has a son, Nicholas.
MORE ON:
Mary Kay Letourneau
Article continues below advertisement
"It's not really good. They don't understand her lifestyle. It's hard for them," the source continued.
"Her kids went through all of their school years as a Letourneau and people will be mean."
"The family wishes she would just leave the media alone. It's water under the bridge. It just opens up old wounds and brings back bad memories for her kids."
The source says her former family members will watch the couple's interview with the veteran journalist simply out of curiosity, however.
"They don't want her saying anything negative about Steven," revealed the source. "She's a nutcase. She's not always truthful. Most of what she says is lies, especially about her kids."
The interview airs on ABC's 20/20 Friday at 10/9c.