Lost Your Smile, Jodi? Convicted Murderer Arias Looks Very Unhappy In Latest Mugshot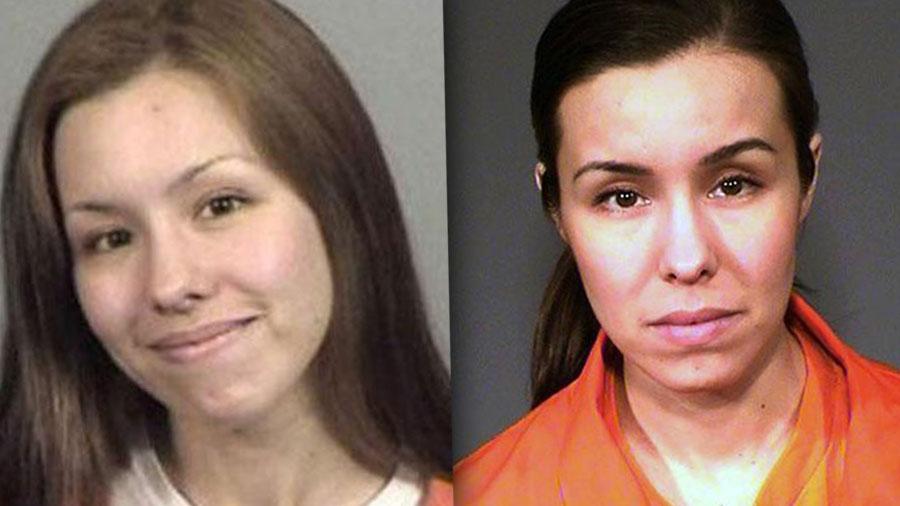 Jodi Arias looks like she's about to break out in tears in her latest mugshot following her sentence of life in prison this week.
The 34-year-old, convicted in the brutal 2008 murder of ex boyfriend Travis Alexander, is clad in an orange prison uniform in the sulking shot; in her initial mugshot, as well as many times during the trial, Arias flashed smiles. She explained that she knew the photo would go viral online, "So why not?"
Article continues below advertisement
Arias was sentenced to life in prison after an Arizona jury voted 11-1 to sentence her to death last month, with one holdout who others said was sympathetic toward the convicted murderer. Insiders told RadarOnline.com Arias said she'd like to "hug" the holdout for saving her life.
After she was found guilty during her initial trial in 2013, Arias said she'd "much rather die sooner than later," and didn't "want to spend the rest of her natural life in one place."
Her mother Sandy raised eyebrows after the sentencing, calling her daughter a "victim," and regretting all of the life experiences Jodi will miss out on while behind bars.