Sandy Arias Insists Her Convicted Killer Daughter Jodi's 'A Victim'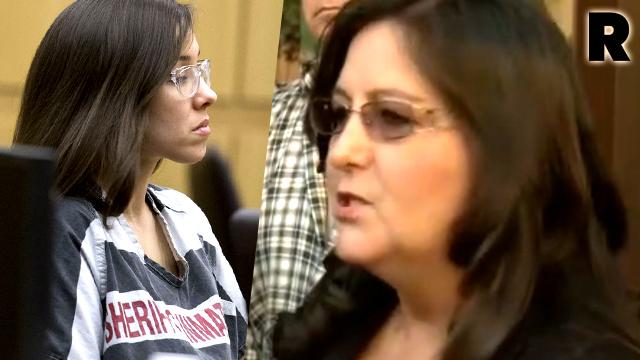 Jodi Arias's mother is probably one of the few people left still willing to come to the convicted killer's defense.
"I do think she's a victim," Sandy Arias said in a new interview shortly after her daughter was convicted today to life in prison without the possibility of parole for killing her boyfriend, Travis Alexander, in 2008.
"As her mother, I feel like I should have been there to protect her, but I wasn't," noted Sandy, who regretted that she will never have the opportunity to see her daughter marry or have kids of her own.
Article continues below advertisement
Despite brutally murdering Alexander, Sandy insisted that "Jodi lit up a room with her smile."
As RadarOnline.com reported, nearly seven years after Jodi slaughtered Alexander, the notorious murderess continued to claim that she was the true victim during an outrageous speech at her sentencing in Texas.
"I had to fight for my life!" she told the judge in the moments before her sentencing today.
"I kept his skeletons in the closet all to my own detriment for years," she said, insisting, as she had said before, that Alexander was abusive.