OUTRAGE! Defiant Jodi Arias Slams Travis Alexander's Family, Insists 'I Told The Truth' In Blistering Sentencing Speech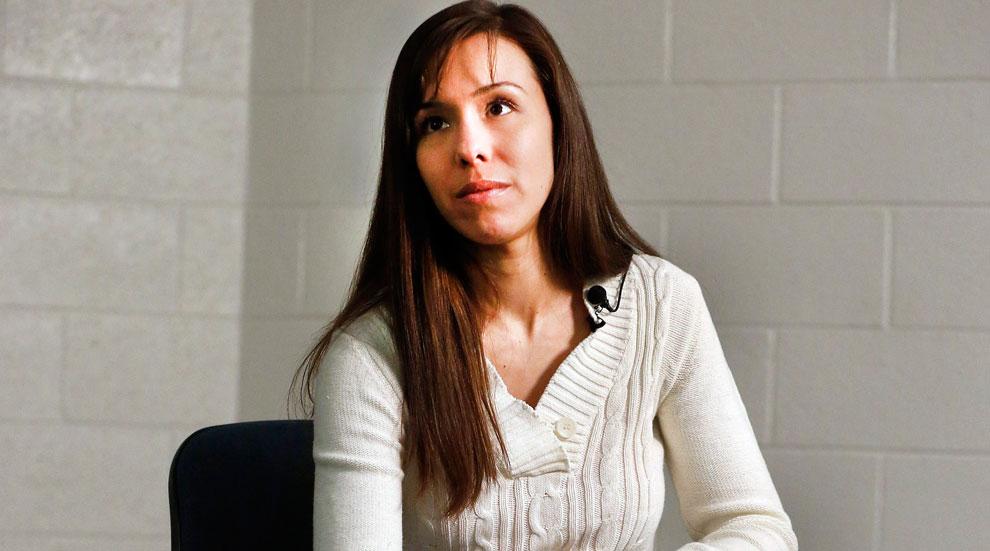 Nearly seven years after Jodi Arias slaughtered Travis Alexander, the notorious murderess continued to insist that she was the true victim during an outrageous speech at her sentencing in Texas.
"I had to fight for my life!" she told the judge in the moments before her sentencing.
"I kept his skeletons in the closet all to my own detriment for years," she said, insisting, as she had said before, that Alexander was abusive.
Article continues below advertisement
"What I testified to was not false … when I was on the stand I told the truth," she said. "I do remember the moment when the knife went into Travis' throat and he was conscious. He was still trying to attack me. It was I who was trying to get away not Travis and I finally did."
"Maybe I wasn't as badly abused as Travis and his siblings were by his parents," she continued. "I didn't consider being beaten and hit abuse, that was discipline in my family … I understand now that was abuse. "For Travis' sister Samantha to say that I was not a victim of abuse is wrong."
Still, Arias claimed, "I'm truly disgusted and repulsed with myself…I'm glorified because of what I did and I wish there was some way I could take it back."
Addressing the death penalty sentence that she avoided in favor of life in prison, Arias said, "It's my firm belief that death would bring me untold personal freedom. For years that's exactly what I wanted."
But she said, "I realized how selfish it would be for me to escape accountability for this mess that I have created," and that her family "would suffer if I .. Begged for the death penalty and then got it."
Article continues below advertisement
Judge Sherry Stephens was unmoved, coolly sentencing Arias to life in prison without the possibility of parole. Discussing aggravating factors, Stephens said, the crime "was especially cruel ... and involved substantial planning and preparation."
Arias "destroyed evidence of the crime scene ... and went to great lengths to conceal her involvement in the crime."
Though she noted that Arias "has no prior criminal history," and "has family and community support" and "mental health issues," she said, the "mitigation presented is not sufficiently substantiated. A natural life sentence is appropriate."
Arias has 20 days to file notice of an appeal.
Watch: Jodi Arias Found Guilty