Jodi's Life Spared! Arias To Be Sentenced In April For Killing Ex-Boyfriend Travis Alexander — Will She Get Parole?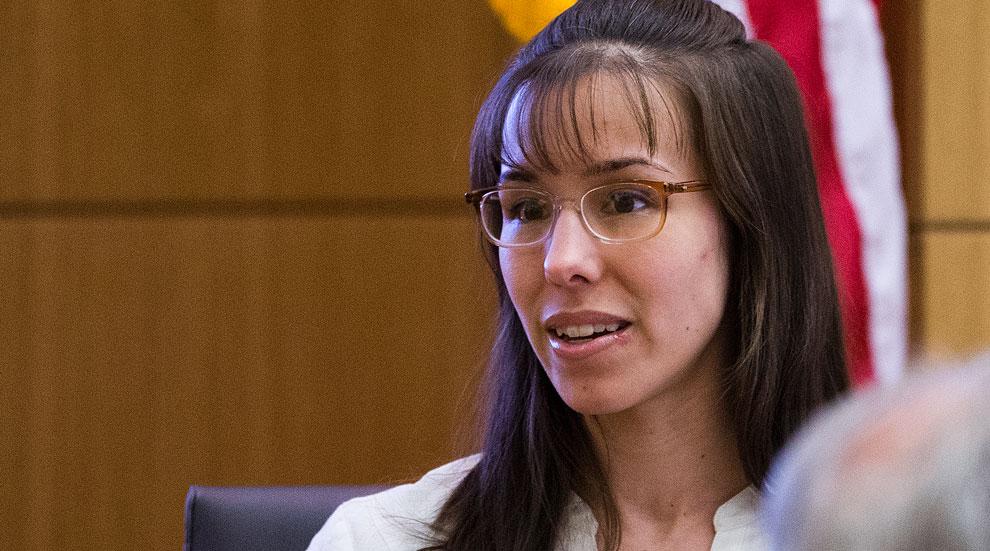 Jodi Arias has avoided being put to death for the brutal stabbing and shooting death of ex-boyfriend Travis Alexander, but she faces the rest of her life in prison.
As RadarOnline.com reported, the judge declared a mistrial after a jury note told her "We are hung and additional time will not change this." Jurors spent more than 26 hours considering four months of testimony before telling the judge they could not unanimously agree on on the life or death issue, which automatically results in a life sentence.
Article continues below advertisement
Maricopa County Superior Court Judge Sherry Stephens must next decide if Arias could have the possibility of parole from prison after 25 years. A sentencing hearing was set for April 13 for formal sentencing and a decision on the possibility of parole.
Arias told the judge she did not want to take part in a pre-sentencing interview that might influence the judge's decision.
Members of the Alexander family could be heard sobbing in the courtroom during the reading of the verdict.
Prosecutors argued that Alexander's slaying justified executing Arias, while her defense argued there were mitigating factors — that Arias is a remorseful, mentally ill woman — requiring that her life be spared.
Much of the testimony was from mental health professionals who examined Arias' life and her relationship with Alexander. They heard from Arias in a sealed courtroom for two days early in the trial, but she refused to return to the witness stand after the Arizona Supreme Court ruled it must be open to the public.
The jury that convicted Arias of murder in 2013 was unable to reach a verdict in the sentencing phase, which led to this sentencing retrial.