Exclusive
Babs Has Their Back! Walters Wants Joy Behar To Return, Monica Lewinsky On 'The View'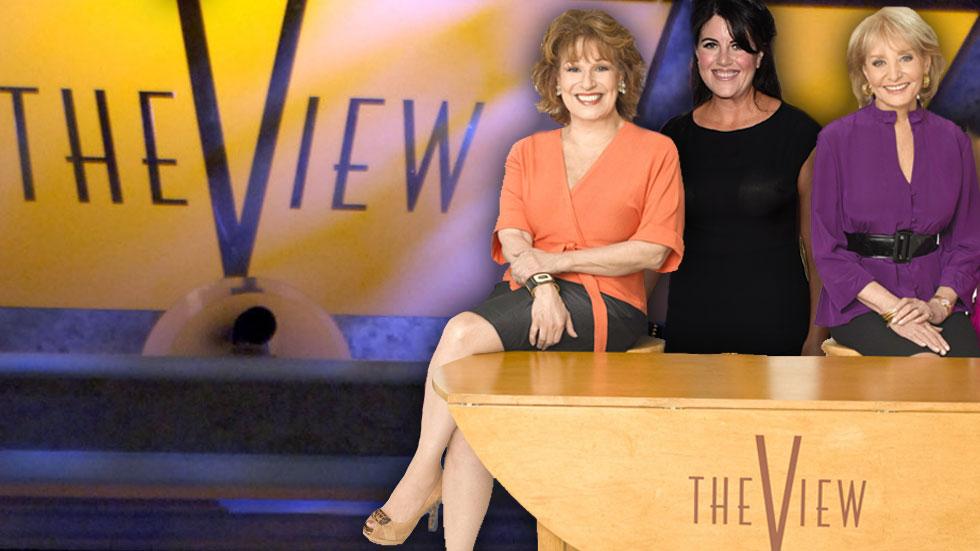 As the less-than-stellar 18th season of The View nears its end, producers are looking to shake things up once more. RadarOnline.com has learned that two new names are now in the mix to fill vacant seats on the panel—and they've got the backing of show matriarch Barbara Walters: Monica Lewinsky and former host Joy Behar!
"Barbara is vying for Joy and Monica," a source told Radar.
After a rocky year of surprise exits including Sherri Shepherd, Jenny McCarthy and Rosie O'Donnell, as well as headline-making drama on-air and backstage, producers are looking to increase the dismal ratings.
Article continues below advertisement
View veteran Behar was one of the original co-hosts when the morning show started in 1997, but left to work on other projects 16 years later. She said in 2013, "It seemed like the right time...You reach a point when you say to yourself, 'Do I want to keep doing this?' There are other things on my plate I want to do." And now, after The Joy Behar Show was canceled on CNN in 2011 and her Current TV gig, Joy Behar: Say Anything!, ended in 2013, it seems like the right time to make her return.
"Joy really wants to come back," said the source.
Lewinsky, who's slowly making her way back into the spotlight after a raved about TED Talk on cyberbullying in March, has been talked about among execs as a guest host and possibly a more permanent fixture on the panel.
But it's far from a done deal. Even with Walters' backing, those in the show's inner circle have their reservations.
"To bring Joy back means they'd have to admit they were wrong in letting her go the first time around," continued the source.
"And with Monica, they just aren't convinced she can carry a show."
What do you think of these new options? Let us know in the comments!