Rosie O'Donnell Reveals Secret Reason Why She's Leaving 'The View' In Emotional Video Blog — Watch Her Confession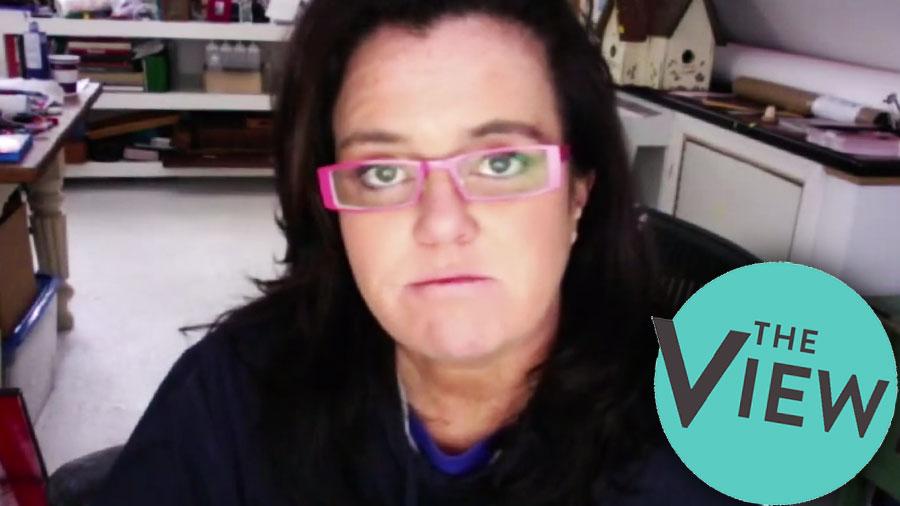 Fans were shocked when Rosie O'Donnell and her co-hosts neglected to mention her imminent departure on today's episode of The View. But just hours after, she revealed the secret why she "didn't want to talk about it" in an emotional video blog.
O'Donnell's last show is on Thursday, but she still hasn't confirmed her departure on-air. "Everybody wanted me to talk about it," she admitted in a video blog post Monday afternoon. "I didn't want to talk about it … You can google why."
Article continues below advertisement
"The truth is, I had a heart attack two years ago and stress is very bad for heart attack survivors," she insisted. "You should minimize your stress, maximize your exercise and control your diet. So that's what I'm doing. I'm minimizing my stress by leaving The View."
Alluding to her split from wife of nearly three years Michelle Rounds, she said, "The stress that I'm having at home is not as easily remediable … But it's hard. Marriage is complicated and I've got five kids; four of them are teenagers."
"There's lots of stuff going on at home and there's lots of stuff going on at work," she said. "And the only thing I can control is the work. By leaving. I can turn that volume down all the way to zero and just focus on what I need to focus on, which is my health and my family."
"I don't want to talk about it on The View," she insisted again. "So it was no one's fault but mine that I didn't discuss it today. Probably won't discuss it tomorrow either!"
As Radar reported, O'Donnell's return to Barbara Walter's show has been fraught with tension
"It never was and it never will be. Everybody wants a show to work. She feuded with fellow cast member Whoopi Goldberg for months before announcing the move.
Do you think she's being totally honest about the reasons for her departure? Watch the video and let us know in the comments!