Amber Portwood's Ex Gary Makes Cruel Confession On Camera: 'I Did Not Want Another Kid!'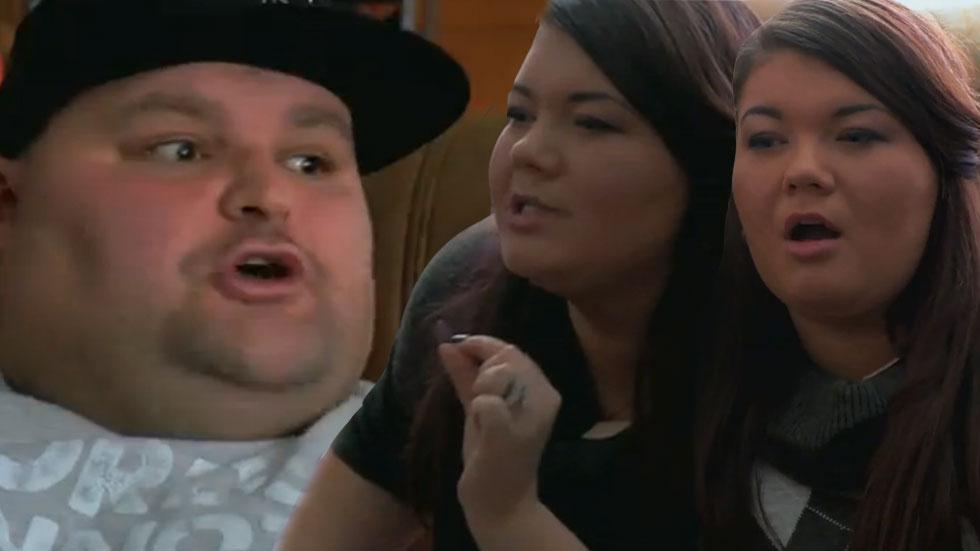 As RadarOnline.com exclusively reported last fall, Amber Portwood's baby daddy Gary Shirley is expecting a baby with his new girlfriend, Kristina Anderson.
On last week's Teen Mom OG episode. the 27-year-old condom line founder seemed less than thrilled about Anderson's pregnancy news, and even told his 6-year-old daughter Leah that the impending arrival was "an accident."
And now, in OKMagazine.com's exclusive preview clip from tonight's show, Shirley makes a shocking confession that would surely upset his partner, who sources tell RadarOnline.com is due in May with a girl.
Article continues below advertisement
In the video, Portwood sits down with her ex to have a conversation about setting boundaries in their complicated relationship. However, the civil chat soon explodes into a full-on war of words.
"You're telling me you don't even want the f***ing kid!" Portwood, 24, snaps.
"I said it was an accident!" Shirley counters. "I never said that. I said I was not ready for a kid."
But then he seems to quickly contradict himself.
"Just like I told Heather, I did not want another kid!" he admits before Portwood quickly interrupts him.
"I don't care bout you, I don't care about Kristina, I don't care about your god d*** kid, I don't give a f*** about your life!" she screams before showing him the door.
Do you think Gary was out of line? Should Amber have kicked him out? Sound off in the comments and watch Teen Mom OG tonight on MTV at 10 pm est.