It's A Wrap! 'Teen Mom' Star Gary Shirley & Father Of Two Reveals New Condom Line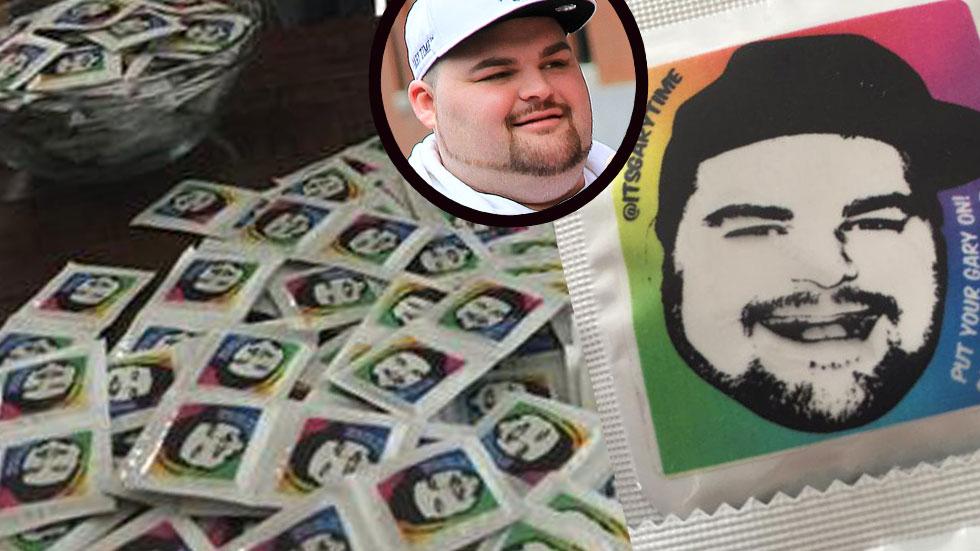 Gary Shirley is a young father of one with another on the way. But there's no time like the present to start promoting safe sex!
The Teen Mom OG star took to Twitter today to reveal his new line of condoms.
"Put your Gary on! 99% 'Gary'nteed," each wrapper states beside a photo of the Indiana native's smiling mug. In another post, camera operators, perhaps for his MTV series, appeared to capture the moment.
Article continues below advertisement
The father of Leah, 5, also claims to sell cookies via email.
"I do a variety great taste, great value awesome cookies!" his Twitter bio says.
He may need some quick cash to support his second bundle of joy. As RadarOnline.com exclusively reported in October, Shirley's girlfriend Kristina Anderson is expecting their first child together this spring. Three months later, the reality star confirmed Radar's report, and added that he'll be a dad to another girl.