Exclusive
Amber Portwood 'Not Concerned' With Ex Gary Shirley's Shocking Baby News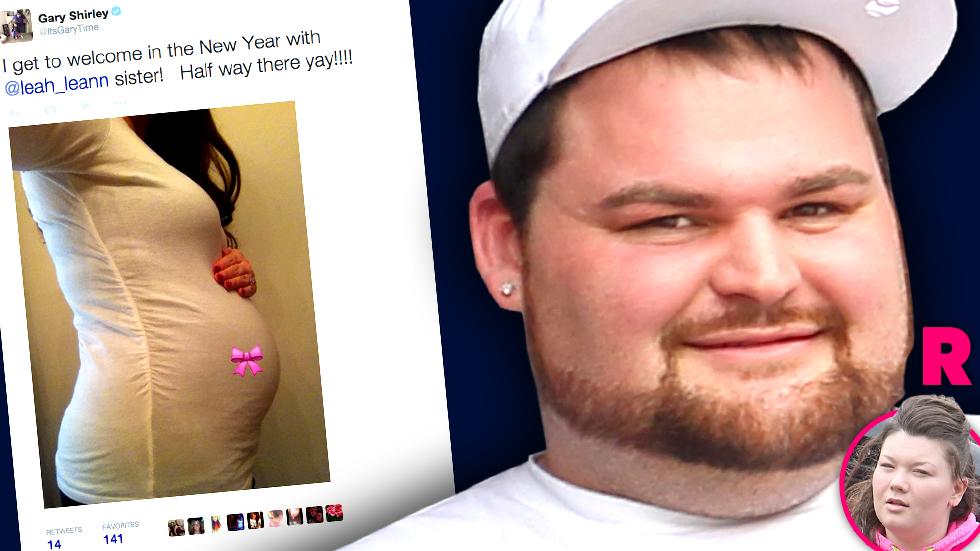 Her baby daddy may be having another child, but Amber Portwood isn't losing any sleep over Gary Shirley's impending arrival.
Friends of the Teen Mom star, 24, tell RadarOnline.com that she has made peace with her 6-year-old daughter Leah's father's shocking news, despite the former couple's turbulent past.
"Amber has known about the pregnancy since August, so she has had time to process everything," the insider explains. "Of course she was upset at first, but she has moved on."
Article continues below advertisement
As RadarOnline.com exclusively reported in October, Shirley's girlfriend Kristina Anderson, 32, is expecting their first child together. Just last week, the 27-year-old MTV star publicly confirmed the pregnancy, adding that he'll be welcoming another little girl.
"I get to welcome in the New Year with @leah_leann's sister!" he tweeted on January 1, referring to his daughter's Twitter handle.
Portwood, who accused Shirley of cheating on her while she was serving a 17-month prison sentence on drug-related charges last year, hasn't publicly spoken out about her ex's big surprise.
Instead, the recovering addict is focusing on her family— and much older boyfriend, Matt Baier, 43— after her father Shawn's tragic death last month from liver problems.
"Amber is still with Matt, and he's helping her get through this," the source says. "Gary's new baby is the last thing she's thinking about."
Portwood's initial angry reaction to Anderson's pregnancy will be featured on the next season of Teen Mom, sources tell RadarOnline.com.
"Her storyline will be really dramatic this year," an insider says. "She has so much going on in her life."