Exclusive
Amber Portwood's Cheating Tweet Explained! 'Teen Mom' Flipped Over Fiance's Months-Old Phone Convo With Ex: 'They're Fine Now'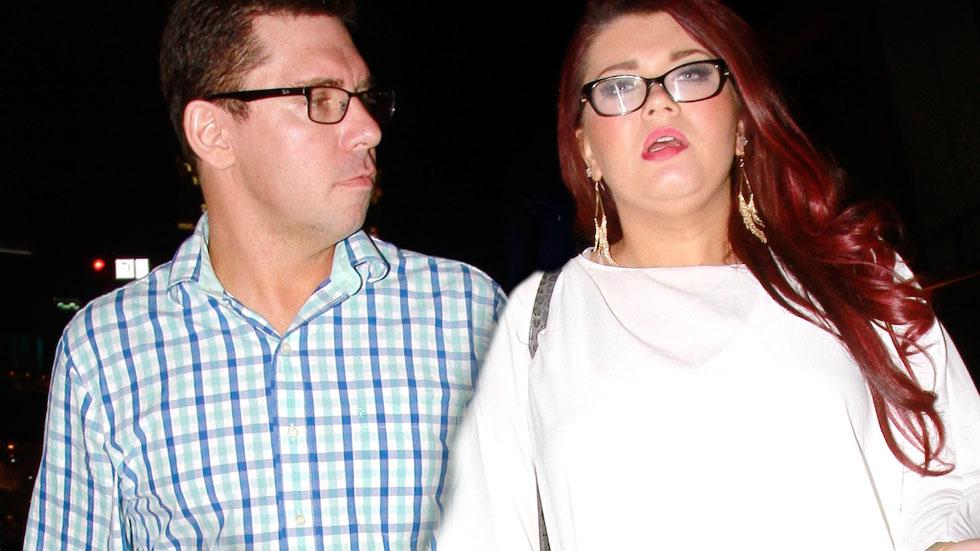 Last night, Amber Portwood accused her fiancé of cheating in a quickly-deleted Twitter post.
Matt Baier is now being bombarded by hateful tweets and even death threats from Portwood's army of loyal followers— but RadarOnline.com can exclusively reveal that the situation is actually much less dramatic.
An insider tells RadarOnline.com that the Teen Mom OG star, 24, and her Boston-native beau, 43, got into an argument yesterday about a phone conversation he had with an ex months ago.
Article continues below advertisement
"Matt had a friendly conversation with the girl and snapped a platonic selfie while he and Amber were in Las Vegas last fall," the source explains. "Amber was really upset and said she didn't want Matt to talk to her."
The incident came up again in a fight yesterday, and an angry Portwood took to Twitter to vent her frustration.
"Every man I give my heart to uses me and cheats on me @mattbEPT," she said, including her fiance's Twitter handle before immediately deleting the post.
"We're going to try to work out it," she later said. (The tweet remains public.)
"Because she's so powerful on social media, she did it to prove a point," the insider says. "Now she knows he will never speak to another woman again!"
Though the source insists Baier did not hook up with the other woman or even flirt with her on the phone, Portwood has strict rules when it comes to love.
"Amber is sensitive about cheating, because of what Gary did to her," the insider reveals. (As RadarOnline.com has reported, Portwood accused her ex Gary Shirley, 27, the father of her 6-year-old daughter Leah, of two-timing her while she was serving 17 months in prison from 2012 to 2013.)
Baier admitted he shouldn't have picked up his ex's phone call, and the couple patched things up.
"They watched a movie, laughed and went to bed," the source says. "The issue is over."
Can talking to an ex be considered cheating? Sound off in the comments!