Exclusive
Zayn Didn't Quit… He Was Fired! How Malik's Drug & Alcohol Use Got Him Booted From Band -- 'Been Going Down Fast'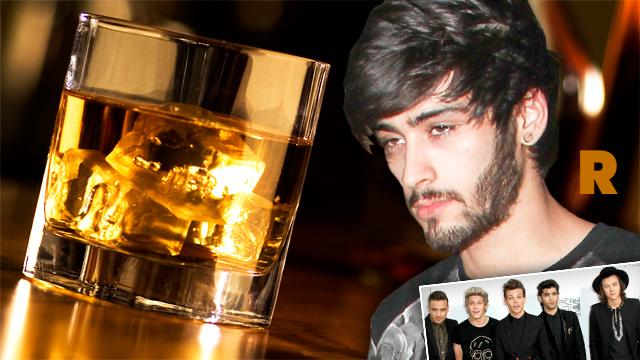 One Direction fans around the globe are mourning after Zayn Malik announced his decision yesterday to part ways with his band of five years. However, RadarOnline.com has exclusively learned that it was not entirely Malik's decision to leave. Multiple insiders claim that management gave him an ultimatum — get sober or quit — and he refused!
"Zayn's alcohol and drug use became a huge problem," a source connected to the upper management for the band reveals.
Article continues below advertisement
Rumors have swirled for years, but multiple insiders claim Malik's partying got so intense that the 22-year-old heartthrob was given an ultimatum – to clean up his act, or hit the road.
"He chose not to get clean and that is when they parted ways," the insider says, referring to the band that also consists of Harry Styles, Louis Tomlinson, Niall Horan and Liam Payne. "They gave him every opportunity to clean up his act, but he just couldn't do it."
When Malik left the band while they were on tour last week, RadarOnline.com was the first to report that this spelled the "beginning of the end" for One Direction.
"Management ordered Zayn to take a break because there are concerns for his well-being," a source previously told RadarOnline.com.
Another source confirmed, "He is in bad shape, which is the real reason he went home to London."
"He's been going down fast and an intervention was needed. It was decided that it was best for him to go and take care of him for right now," the source added.
Article continues below advertisement
Malik's drug use first came under scrutiny when a video surfaced in May 2014 of him smoking what appears to be a marijuana joint. In the viral video, bandmate Louis Tomlinson narrates as they pass around the suspicious looking cigarette, discussing "contraband," and "illegal substances."
When it is passed to Malik, Tomlinson says, "That is just Zayn warming up before the show. Zayn takes his job very seriously. He makes sure he goes through a two hour intense warm-up before every show. Just to get himself in the zone for the show. One very, very important factor to Zayn's warm-up is, of course, Mary J, herself. In fact I will present it to him now for some fantastic singing.'"
Six months later, in November 2014, Today show host Matt Lauer brought up the issue again after Malik was a no-show for the band's highly touted appearance to launch their newest album, Four.
"Where is Zayn?" Lauer, 56, questioned the group at the time. Payne told Lauer, "He's got a tummy bug so he's not very well at the moment so he couldn't make it over." But Lauer wasn't buying it.
The Today host pushed even further, saying, "There's obviously a lot of concern, a lot of fans have been tweeting overnight. There's been a lot of action on social media about him. Is it something more serious than just a minor illness? There have been rumors of substance abuse. What's going on?"
Article continues below advertisement
Following the incident, Malik said that he was "angry and upset" over Lauer's allegations that his reason for being absent had to do with anything other than illness. But according to an insider, his partying "has escalated in recent months."
Photos of the boy bander have shown him growing increasingly gaunt over the past year.
In a post to the band's Facebook page yesterday, Malik wrote, "My life with One Direction has been more than I could ever have imagined. But, after five years, I feel like it is now the right time for me to leave the band. I'd like to apologize to the fans if I've let anyone down, but I have to do what feels right in my heart. I am leaving because I want to be a normal 22-year-old who is able to relax and have some private time out of the spotlight.
However, the show will go on as Styles, Payne, Tomlinson and Horan will continue as a four-member group without Malik's involvement, honoring their remaining tour dates and they are also said to still be recording their fifth album, which is due to be released later this year.
Do you think that One Direction should continue on without Zayn Malik? Tell us your thoughts in the comments below.
Watch: Zayn Malik gets frustrated about dancing in his X Factor audition