Exclusive
'The Beginning Of The End!' Zayn Malik's One Direction Hiatus Could Become Permanent — Why He's 'Separating Himself' From The Band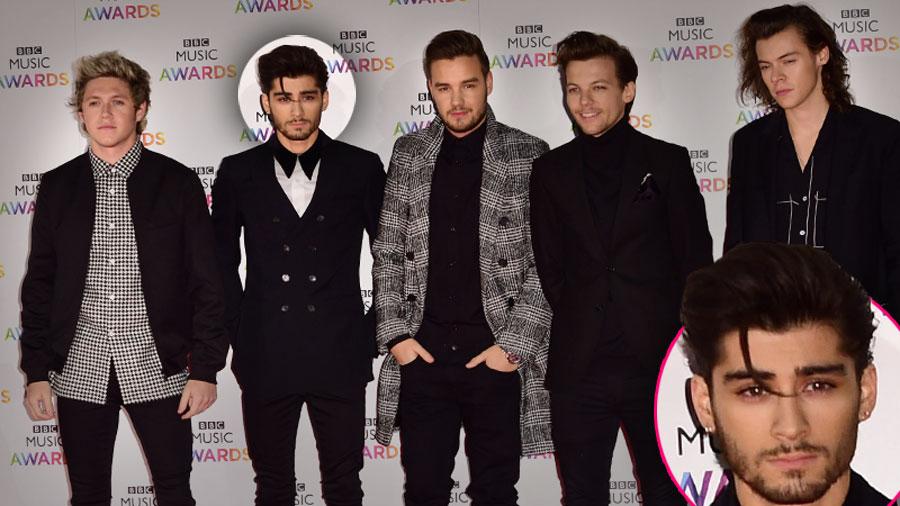 After five years and millions of albums sold, could One Direction be nearing the end of its era of pop dominance? Band member Zayn Malik announced this week that he would not be completing the group's current world tour because of "stress." But RadarOnline.com has learned that sources close to the band believe the break could become permanent.
"A lot of people in their camp fears that this is the beginning of the end for One Direction," an insider told Radar.
Article continues below advertisement
"The higher-ups ordered Zayn to take a break because there are concerns for his well-being," an insider explained. "Zayn's management is livid right now, but they are also very sympathetic to his situation. He is in bad shape, which is the real reason he went home to London."
Reps have insisted he is only dealing with stress, but rumors of darker issues have plagued Malik in recent months as he missed concerts and scheduled appearances.
In November 2014, when 22-year-old Malik was noticeably absent from the group's appearance on The Today Show, host Matt Lauer asked his bandmates Liam Payne, Harry Styles, Louis Tomlinson and Niall Horan, about rumors Malik was having trouble with "substance abuse."
Malik insisted he was "angry and upset" over Lauer's insinuations, and that he had been "really ill."
But an insider told Radar, Malik has "been living in the fast lane like a true rock star for years ... He tells everyone that he wants to have a normal life, but lives in the fast lane."
Article continues below advertisement
And increasingly, it's a lifestyle that doesn't include his bandmates, says the source.
"Zayn has been separating himself for the guys for quite some time now. He loves the guys but doesn't love everything that comes along with the band."
Most recently, he came under fire for posing with a pretty female fan in Thailand when his fiancé, Perrie Edwards, was nowhere to be seen.
"This whole cheating on Perrie thing was just the last straw for him," says the band insider.
Do you think that One Direction should break up? Tell us your thoughts in the comments below.