Radar Told You First! Zayn Malik OUT Of One Direction After Dropping Off Tour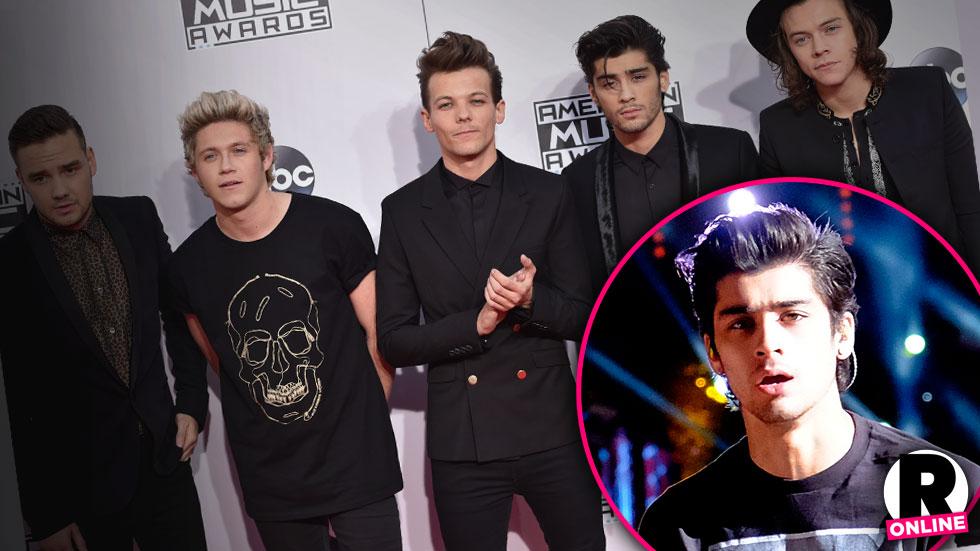 Zayn Malik left One Direction Wednesday, just days after RadarOnline.com's exclusive report that music higher-ups were sending him off.
As RadarOnline.com previously reported, band insiders felt that Zayn's leaving could mean the "beginning of the end" for the band, as producers "ordered Zayn to take a break because there are concerns for his well-being."
"Zayn's management is livid right now, but they are also very sympathetic to his situation," an insider said. "He is in bad shape, which is the real reason he went home to London."
Article continues below advertisement
Malik said in a statement that he "has to do what feels right in his heart," and looks to lead a "normal" life with "private time out of the spotlight."
After months of speculation about his status with the band, the 22-year-old said in a statement that he thinks the present is "the right time for me to leave the band," and called the four remaining members -- Niall Horan, Liam Payne, Harry Styles and Louis Tomlinson -- "friends for life."
Malik, who recently dropped off the band's tour to deal with "stress"-related issues, apologized to disappointed fans and predicted that the group "will continue to be the best band in the world."
Horan, Payne, Styles and Tomlinson took the devastating loss hard, but remained supportive of their longtime bandmate in a statement they issued following Malik's announcement.
"We're really sad to see Zayn go, but we totally respect his decision and send him all our love for the future," they said. "The four of us will now continue. We're looking forward to recording the new album and seeing all the fans on the next stage of the world tour."
And the mastermind behind the first prominent boy band in years, Simon Cowell, thanked the outgoing Malik for his creative contributions and said he's "very, very fond and immensely proud" of him.
"I am truly sorry to see him leave," Cowell said.
The band said they will move forward as a four-piece ensemble, and head back to the studio to record their fifth album later this year.