Exclusive
'Angels On His Wings' — Harrison Ford Plane Crash Eyewitness Reveals Why Actor Almost Didn't Make It Out Alive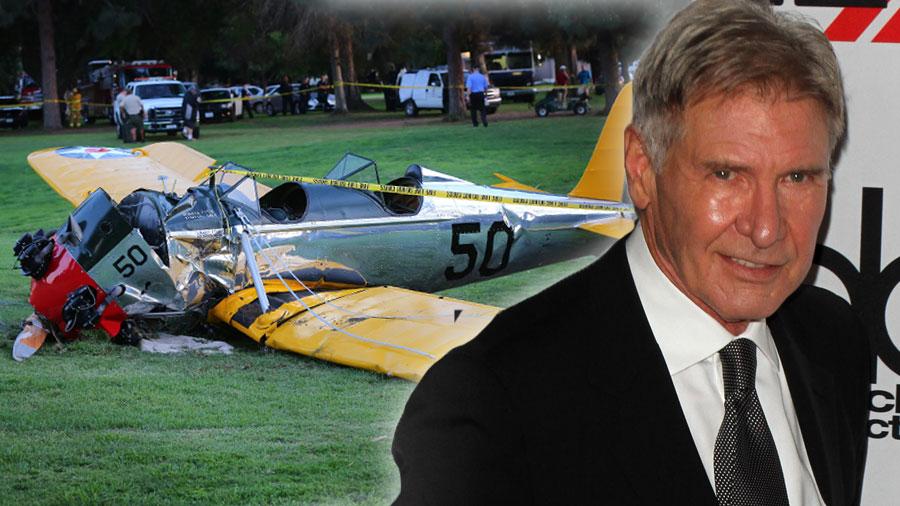 Harrison Ford is lucky to be alive, according to an eyewitness to the actor's horrific plane crash at a Venice, Calif. golf course Thursday afternoon. And according to the man, if it wasn't for Ford's skills, aid from bystanders and a little bit of luck, the incident may have had an entirely different outcome.
Brian Raynez was in his driveway on Glen Avon Avenue, a small cul-de-sac overlooking the Penmar Golf Course when he "heard a loud bang," he told Radar. "Looked over, and the plane had crashed. We took out the binoculars and saw all of the golfers running over to basically help whoever was in there to get out."
Article continues below advertisement
"We could see through the binoculars that someone had lived through it," he said.
"It was a big bang sound. So we were looking at the golfers and they were doing their very best, four to five golfers."
WATCH Raynez's gripping recollection of the incident here:
Raynez described Ford being, "taken out of the plane maybe a minute and a half . As we could see through the binoculars, he was assisted. It didn't look like he could walk on his own. We could see the golfers running up to the plane doing the best they could."
"He had angels on his wings today," Raynez said. "If you get out of a plane that crashed, that is enough said right there. I'm thankful he is okay and didn't crash into any houses. He is obviously a very skilled pilot."​
The Santa Monica Airport runway looms near Raynez's neighborhood, and during the interview, numerous planes were taking off and landing.
Ford declared engine failure of his World War 2 plane, moments after takeoff around 2 p.m. on Thursday, and requested to return to the airport for an emergency landing. But he never made it.
Currently being treated at Ronald Reagan UCLA Medical Center, Ford suffered a broken pelvis, and lacerations to his face, but is expected to make a full recovery.