Exclusive
Chilling Audio: Harrison Ford Declared 'Engine Failure' Just Before Plane Crash, Requested 'Immediate Return' To Airport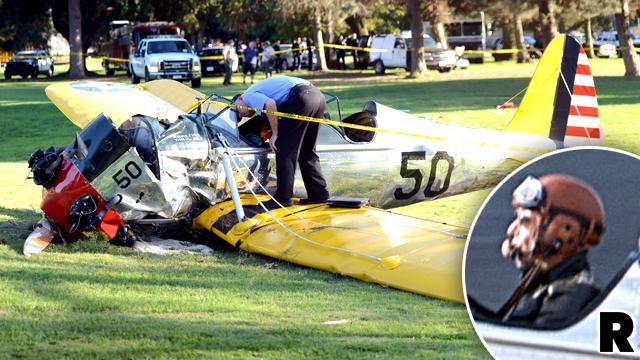 Harrison Ford made an urgent call to air traffic controllers when the engine on his small plane apparently failed near the Santa Monica airport Thursday afternoon — and RadarOnline.com has the chilling audio.
Air traffic controllers can be heard directing other aircraft in the area when suddenly the Indiana Jones actor's iconic voice cuts in.
Tension palpable in his voice, Ford, 72, blurts out, "53178 engine failure, immediate return!"
Article continues below advertisement
The controller responds, "178, runway 21, clear to land," but Ford insists, "I have to go to three!"
The controller can be heard telling Ford he was clear to land, while instructing another pilot to "make 360s for now" in light of the emergency.
A moment later the controller indicates that Ford's plane was "short of the runway" and communicates with a police helicopter flying to the location.
He then tells other planes the runway would be closed "until we get the emergency sorted out."
"We had an airplane depart, they lost their engine, they returned to range," the controller says.
Listen to the chilling audio here:
audio m4a="https://media.radaronline.com/brand-img/wp-content/0x0/2015/03/harrison-ford-talking-air-traffic-control.m4a"/audio