Exclusive
Bobbi Kristina Brown & Nick Gordon's Roommate Was Also Their Drug 'Dealer,' Friend Claims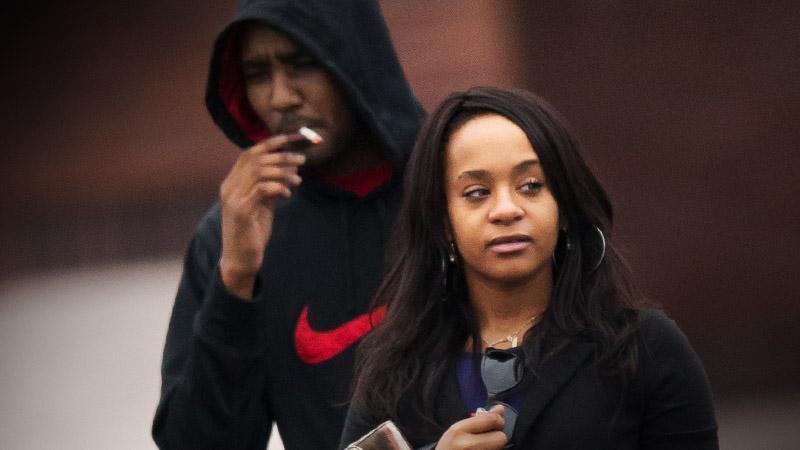 Bobbi Kristina Brown and Nick Gordon's supposed pal Steve Stepho revealed his firsthand knowledge of their out of control drug addiction in a video interview last week. But there's a lot more he's not telling -- and for good reason. RadarOnline.com has exclusively learned that not only did Stepho witness the couple's drug use, but he may have enabled it — as what one source calls their "dealer!"
A source close to Brown and Gordon claims, "He was their heroin dealer. That's why he stayed with them for a couple weeks."
Article continues below advertisement
"I know he does heroin. I've seen him do it!" said the source.
Now, "He wants to make it seem like he looks like a good guy when he's not a good guy at all. He's a bad guy," the source continued. "He was supplying them. That's why they hung around him. As long as they did IT, he was going to give it to them."
As exclusively reported by Radar, Stepho was arrested twice for heroin possession, most recently just two months ago. And two years ago he negotiated a guilty plea and served jail time after he was charged with heroin possession and intent to sell.
His friendship with Brown, 22, and Gordon, 25, was inexplicable to others at first.
"I could never understand why Bobbi and Nick hung out with him," continued the source. "Then I caught on to what was going on. He was arrested for a lot of drugs."
A seemingly concerned Stepho, who purports to be a medical student when his police reports state he's unemployed -- gushed to UK publication The Sun about his close relationship with Whitney Houston's daughter. He described how "sweet and loving" Brown was before she was admitted to the hospital and painted the tragic tale of a young girl who "never recovered from the tragedy of her mother's death" but spiraled into a life of hardcore drugs including spending up to $1,000 a day Roxycodone, Xanax, heroin and marijuana habit.
Article continues below advertisement
Stepho also claimed he lived with the couple for several months, but that's another tall tale, according to our source.
"He never lived with them Bobbi and Krissi -- he's a liar," said the source. "Krissi and Nick felt sorry for him. He stayed with them because he didn't have anywhere to live for a week or two. But he didn't live with them long-term."
"When Whitney died Krissi and Nick moved from the townhouse to an apartment. That's where Stepho stayed with them for two weeks," the source claimed. "He had nowhere to live so he stayed with them and they kicked him out."
In another plot twist, the source also claims Gordon's BFF Max Lomas, who discovered Brown's near lifeless body in her bathtub Jan. 31, was also close with Stepho.
"Max Lomas lived with Steve at his parents. He bunked on the floor," added the source.
Although there has been no connection between Lomas and heroin, Radar was first to report that Lomas's criminal past includes an arrest for possession of marijuana with intent to distribute, possession of alprazolam, and possession of a firearm.
Watch: Steve Stepho Explains Houston Family¹s Dislike For Nick Gordon