Exclusive
'Scary Things Did Happen': Inside Bobbi Kristina Brown's Tragic Drug Den — Party Pal Tells All!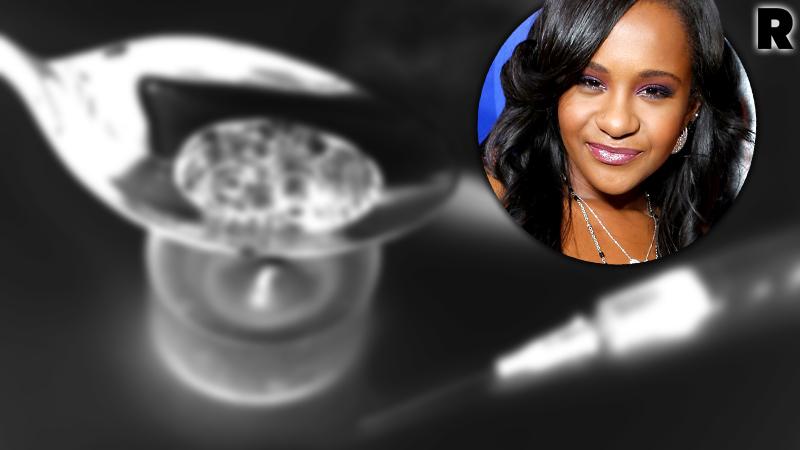 Besides numerous visits from the cops, Bobbi Kristina Brown and Nick Gordon's home was a crash pad for a wide variety of shady characters, as RadarOnline.com has reported. Now, one of those friends is speaking out exclusively to Radar about what really happened behind the walls of the couple's drug den — and how it led to such tragedy.
"Scary things did happen," said the insider, who admits to doing heroin and other drugs including Roxycodone, with Brown. According to the friend, the 21-year-old was unconcerned with the possibility of overdose.
Article continues below advertisement
"Nick would brag that he knows how to do CPR," the source claimed. "And Krissi would say that he should be a doctor. Like he knows how to bring somebody back from an overdose."
Tragically, Gordon would do CPR after finding Brown non-responsive in her tub on the morning of January 31, but his efforts weren't enough to keep her from going brain dead.
Besides partying, the home's inhabitants would fill their days with surfing the web and playing with the couple's weapons collection.
"We went shopping a lot, hung out, watched stupid stuff on Youtube," continued the friend, who also remembers hanging out with Chelsea Bennett, one of Bobbi Kristina's best friends who died last year of a heroin overdose. "Nick's obsessed with The Walking Dead. He's big into guns. He loved to buy guns. We'd lay in bed and watch TV, movies, Netflix."
Gordon and Brown would "come and go," according to the source, "But Krissi wasn't always high."
Article continues below advertisement
"We all kept odd hours."
What's more, according to the friend, the home included sad reminders of how Whitney Houston's addiction brought her life to ruin.
"They didn't touch her mom's room for a long time, but then they moved into it," the friend, who asked to remain anonymous, told Radar. "She'd show me a part of the couch where there was a handkerchief and an ash tray and a burn line where her mom would always burn her cigarettes when Krissi had to help her to bed and she fell asleep on the couch."
In the weeks since Brown entered a medically-induced coma, more and more shocking information has surfaced about the 21-year-old's downward spiral into drugs, like snorting heroin and ingesting prescription pills.
For more from Bobbi Kristina Brown's sad world, stay with RadarOnline.com.