Too Famous For Trial? Blake Shelton Could Sway Jurors In Mentor Wayne Mills' Murder Case, Killer's Lawyer Warns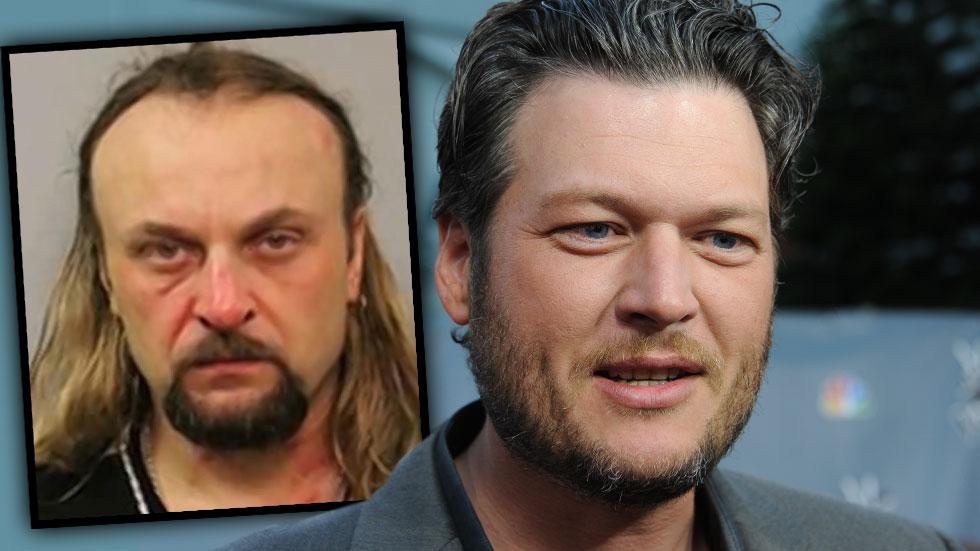 The trial for the man who killed Blake Shelton's mentor Wayne Mills kicked off in Tennessee this week. But will The Voice star get to see justice served first-hand?
As the trial began this week in a Tennessee court, defense lawyers for Christopher Ferrell expressed concern jurors might be improperly influenced if Mills' famous friends — including country stars Shelton and his wife Miranda Lambert — are allowed to sit in court. Shelton, who was mentored by the older Mills, had "seething anger" over the killing, a source close to him says.
Article continues below advertisement
Country artist Jamey Johnson, who toured with Mills, was also told by the prosecution to leave the court during jury selection because he is on their witness list.
As opening arguments kicked off on Wednesday, lawyers for the Nashville bar owner on trial for killing Mills said he feared for his life when he fired a gun that fatally wounded the country singer.
Ferrell's defense to the 2nd degree murder charge is Tennessee's "stand your ground" law, which says a citizen can use deadly force if they believe they are about to be killed. The burden to prove it was not self defense is on prosecutors.
"He acted out of fear," defense lawyer David Raybin told jurors in his opening statement. "He was scared."
Mills and Ferrell, 46, were longtime friends and had been celebrating a tribute to the late country legend George Jones in November 2013 before going to the Pit and Barrel club, which Ferrell owns, Raybin said. But an extremely intoxicated Mills became a "volcano of violence" when Ferrell asked him to put out a cigarette at 4 a.m., he said.
Article continues below advertisement
Ferrell thought Mills had a weapon, so he grabbed a .22 calibre pistol from behind the bar and fired three shots toward the ceiling in an effort to force Mills out of his business, Raybin claimed, arguing that Ferrell would have used his more powerful .45 caliber gun if he intended to kill him.
While the first two shots went above Mills, the third bullet hit the top of the singer's head, causing the fatal wound. The defense argues it was an accident caused by Mills being so tall at 6'4".
On the other hand, the prosecutor told jurors Ferrell meant to hit Mills, who was trying to get away. The autopsy showed he was hit in the back of his head.
The autopsy revealed that Mills was very drunk when he died. His blood alcohol level was 0.221, which is nearly three times the legal limit for drivers. Mills also tested positive for amphetamine.