Exclusive
We Want Justice! Friends Of Blake Shelton's Slain Mentor Outraged As Trial Of Accused Killer Is Postponed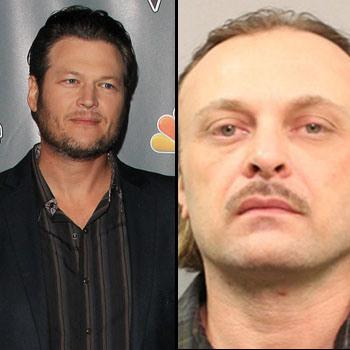 Nearly three months after Blake Shelton's mentor Wayne Mills was shot during a Nashville barroom brawl, the man accused of the killing still hasn't has to face justice. RadarOnline.com has learned that alleged killer Chris Ferrell's trial has been pushed back to late March -- and friends of Mills are outraged.
A judge ruled Thursday that Ferrell's trial for second-degree murder, interfering with a 911 call and assault would be pushed back to March 28 -- too far away for those hoping a verdict would give them some sense of closure.
Article continues below advertisement
"It really frustrates me that Mills' wife Carol and son Jack cannot get the justice for their loved one that was senselessly taken from them," family friend Nicole Jeffcoat wrote on Facebook. "…His day WILL come and I hope I have a front-row seat when God drops the hammer on him."
Sheryl Craig added, "This could go on for years. It's just another result of how messed up our judicial system is. …We have to continue to support Carol and Jack and the Mills family and really that's all we can do right now. Doesn't mean we aren't upset, but truly there i soothing more we can do. We have to focus on Carol and Jack and keep praying that the courts won't drop the ball again."