'You Have No Soul!' Outrage Over Facebook Support Group For Man Who Killed Blake Shelton's Friend And Mentor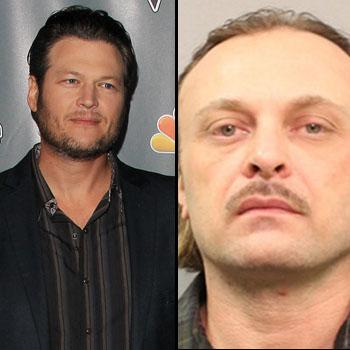 Country musician Jerald Wayne Mills had a lot of fans -- including his close friend, Blake Shelton. But the man who shot him in the back of the head on November 23 apparently has his own army of support: RadarOnline.com has learned that killer Chris Ferrell's friends and family started a Facebook support group for the Nashville bar owner, called "Chris Ferrell Is Innocent!"
Ferrell has told police that he fatally shot Mills three times on November 23 after the two got into a spat at his bar, Nashville's Pit and Barrel. He was arrested on December 6 and charged with second-degree homicide. His bond was set at $300,000. His attorney, David Raybin said, "We deny that Mr. Ferrell is guilty of any degree of homicide, much less murder. We will vigorously contest the charges."
Article continues below advertisement
His supporters are backing him all the way online. The Facebook group collected several members, according to a source, before it was shut down by Facebook last week after complaints from Mills' friends and family.
One of Mills' close friends and merchandising coordinators, Brad Williams wrote on his page, "To whoever made the 'Chris Ferrell is Innocent' page and is making fun of Wayne Mills' death, you have no soul and are worth less as sic the piece of craft that shot him and y'all deserve each other … That's about as nice as words as I can use."
And Mills' own page is seeing its own share of drama. Comments were shut down last week after a rash of "inappropriate" posts, including photos and videos from inside Mills' Alabama memorial service. The family had requested that attendees keep all related content off the internet.
Shelton did not attend the service, which featured a eulogy by fellow country star Jamey Johnson. However, he did tweet, "Extremely sad to hear about the death of my old friend Wayne Mills" shortly after the news became public.