Arrest Made In Murder of Blake Shelton's Mentor Jerald Wayne Mills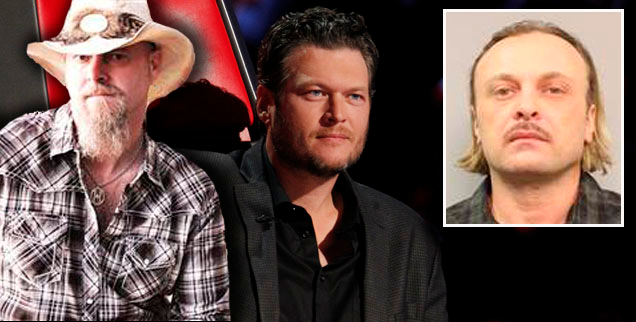 An arrest has been made in the murder of country singer, Jerald Wayne Mills, who Blake Shelton counted as a close friend and mentor.
Chris Ferrell, owner of Nashville's Pit and Barrell bar was arrested for in the November 23 shooting, and Friday night was charged with second degree murder.
There's no disputing that Ferrell shot Mills, frontman for the Wayne Mills Band, a Nashville favorite, but he's claiming it was in self-defense. A grand jury was convened and decided otherwise, leading to his arrest.
Article continues below advertisement
As RadarOnline.com reported, Mills was in the audience for one of Shelton's shows just hours before his 5 a.m. death.
The Voice coach was devastated at the news and vowed to do whatever he could to bring about justice for his friend.
"I have every intention of contesting this charge," Ferrell's attorney David Raybin told the Tennessean. "My client denies that he's guilty of any degree of homicide."
Ferrell is being held on $300,000 bond pending a Monday hearing.