Final Autopsy On Blake Shelton's Slain Mentor Shows He Was Extremely Drunk & Had Amphetamines In His System At Time Of Death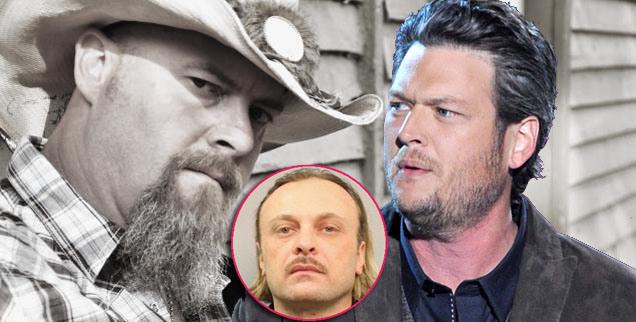 Wayne Mills, the man who mentored a young Blake Shelton, was drunk and on amphetamine when he died. That's the shocking conclusion of the final autopsy on the Nashville rocker, RadarOnline.com has learned, which has emerged nearly two months after Mills was shot and killed in the back of the head during a bar fight in November.
The Davidson County Medical Examiner's report ruled the death a homicide from a gunshot wound to the back of Mills' head. He was also found to have two broken ribs, and several contusions across his body and head.
Article continues below advertisement
Perhaps more shockingly, according to SavingCountryMusic.com, the toxicology report uncovered the fact that Mills' blood alcohol level was 0.221 at time of death -- nearly three times the legal limit. He also tested positive for amphetamine.
Friends of Mills insist that he was merely on doctor-prescribed Adderall at the time.
Mills' alleged killer, Chris Ferrell, appeared in court in Nashville Thursday to begin negotiations for a trial date. He has been charged with second-degree murder after shooting Mills at Nashville's Pit & Barrel Bar, which he owns, on November 23. Ferrell insists the act was self-defense.