Exclusive
Bruce Jenner 'Doesn't Need' His Ex! He's Determined To TRANS-ition Without Kris's Kontrol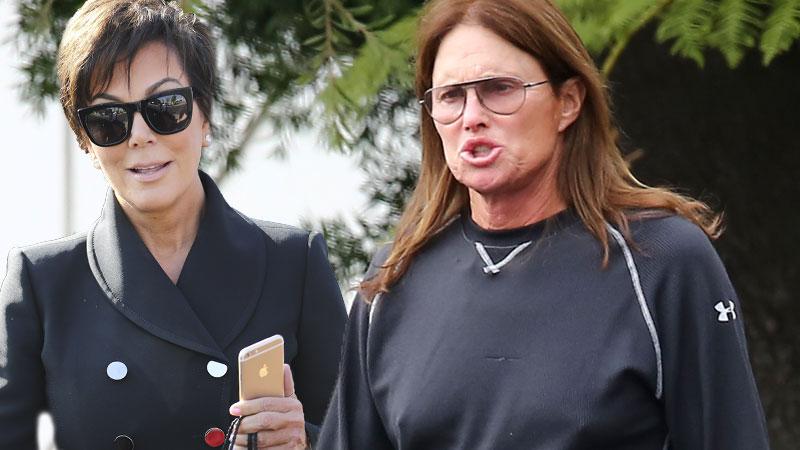 Now that Kris Jenner has had a change of heart and wants to capitalize on Bruce Jenner's transition, he's not having any of it.
As RadarOnline.com previously reported, the 59-year-old momager wants to hop on the gravy train since Bruce's TV show documenting his transformation is shaping up to be a ratings gold mine. But now RadarOnline.com can exclusively reveal that she's already facing backlash from her ex, because the Olympic gold medalist has had enough of her money-grubbing and controlling ways.
Article continues below advertisement
"He wants to do his own thing," said a source. "She used to have to be in charge of everything! And when she divorced Bruce she basically said, 'I'm not supporting you.'"
Just as Rob Kardashian recently told his mom to butt out for good, Bruce is also putting his foot down with Kris.
"He wants to do this all on his own and doesn't need her," continued the source.
But the 65 year old, who will soon be coming out to the world during an exclusive Diane Sawyer sit-down interview, isn't alone. His TV star sons Brody, 31, and Brandon, 33, as well as daughters Kendall, 19, and Kylie, 17, are fully supporting their father's choice to become a woman.
But, as RadarOnline.com was first to report, Kris's complete denial of the sensitive situation has divided the infamous family — with the reality mom even resorting to using money and the promise of fame and fortune to lure her teenage daughters to her side.
Bruce, however, refuses to fall for her promises and accept any offers of help. "It's his decisions on everything and it's his show," added the source to RadarOnline.com. "He won't let her to make any decisions or have any say."