Resentful Rob Tells Kris To Butt Out Of His Life For Good—'It's Too Late To Act Like A Mom'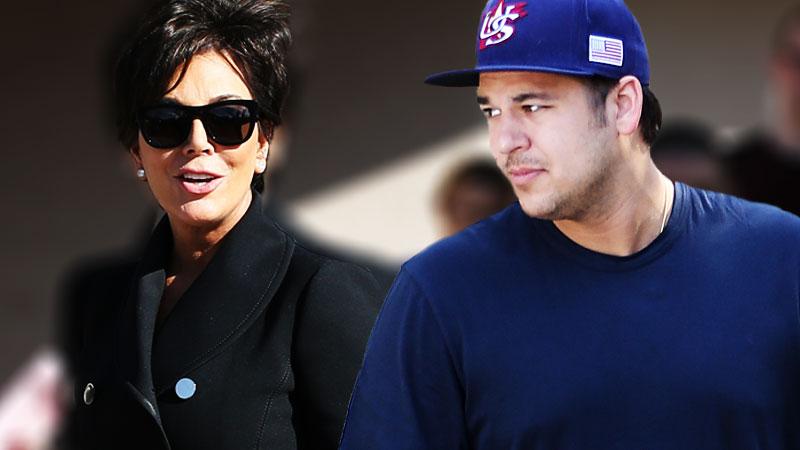 Rob Kardashian is done keeping up with Kris Jenner—and he's told her in no uncertain terms to butt out of his business.
A family insider tells RadarOnline.com exclusively that Kardashian never felt much love from his mother, and he partly holds her responsible for his life spiraling out of control.
"Kris was always focused on the girls," explains the source. "It always bothered him, and he filled the pain with drugs and alcohol."
Article continues below advertisement
And now that the forgotten Kardashian is doing his best to make solid gains in his recovery, Jenner "has reached out and wants to support him," reveals the source to Radar.
But Kardashian isn't having the 59-year-old reality maven's protective-parent act. Says the source, "He told her that it's too late to act like a mom."
"Kris offered Rob a place to live and wanted to work on their relationship, but he turned the other cheek and is living with his sister, Khloe," continues the source.
"Khloe has that motherly instinct. She's everyone's go-to person: Kim used to lean on Khloe, Kourtney drowns her sorrows about her relationship with Scott to Khloe, and even Kendall and Kylie turn to Khloe for advice."
With his mom no longer in the picture, 28-year-old Kardashian's biggest issue these days his tendency to fill the void in his life with food.
"He's gained a lot of weight, and often times he just feels down and has no drive to go to the gym — some days he can't even get out of bed…he sits at home and eats," the source tells Radar.
Still, "Rob is struggling, but he's trying his best to get his muscular body back—and he's told Kris that he'll be doing it without her help."