Exclusive
Can't Buy Me Love! Kris Jenner Trying To Buy Kendall & Kylie's Support Post-Divorce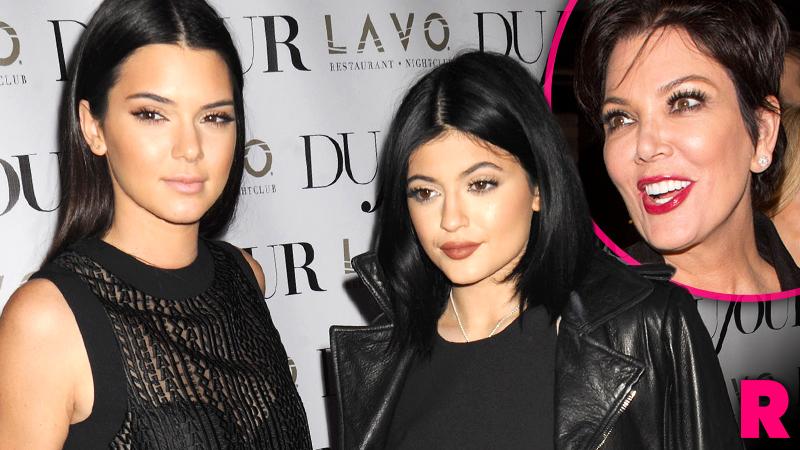 Money talks, and no one knows that better than super momager Kris Jenner. But RadarOnline.com has learned that the Keeping Up with the Kardashians star has recently turned to her checkbook as a means of getting support from daughters Kendall and Kylie post-divorce from Bruce Jenner — and it's not working!
As the Kardashian family continues to self-destruct, the source tells RadarOnline.com that the youngest of the couple's daughters, Kendall, 19, and Kylie, 17, "are being torn between their parents."
Article continues below advertisement
"Kris is trying her hardest to their best friend, but they don't need a best friend," the source says. "They need a mother and she hasn't been that for years."
"She recently bought the girls expensive matching watches, not to mention the overpriced Greyhound puppy that she got Kylie for Christmas," an insider told RadarOnline.com. "It's obvious she's trying to buy their affection."
Meanwhile, according to the insider, Bruce "has told Kendall and Kylie that his only wish is that they stay close to each other because he thinks that Kris is trying to drive a wedge in between them."
"Kris knows that the girls both favor Bruce and it drives her crazy," the source says. "Kendall has done everything that she can to keep her distance from Kris and blames her for the family's demise, whereas Kylie loves her mother, but will always take Bruce's side."
However, it is not only the Jenners that are stuck in the middle.
"Even though Kim, Kourtney and Khloe are not Bruce's biological kids, they will always love Bruce as a father," the source says. "They have told Kris that this never change."
Do you think that Kris Jenner will ever be able to truly regain the love of Kendall and Kylie? Let us know in the comments below.