Exclusive
More Than She Can Chew! Kylie Jenner Already 'Pawning Off' Dog Responsibility For New Puppy Norman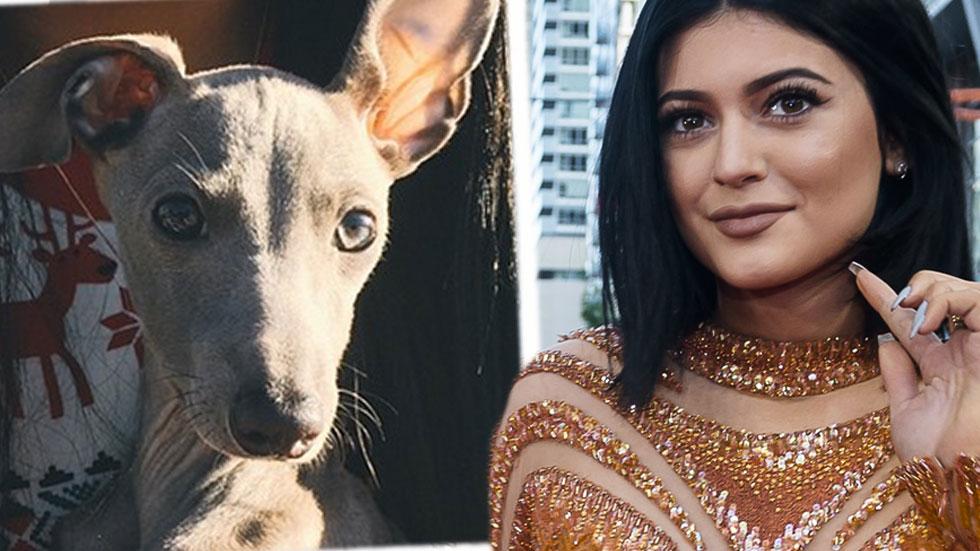 Kylie Jenner said it was a "dream come true" when she got a greyhound for Christmas, but now she's finding out that the life of a dog owner can be "ruff." A source close to Jenner tells RadarOnline.com exclusively that "although she has wanted this dog forever, she does not want the responsibility that comes with raising a puppy" — and she's already shirking her responsibility.
"Kylie just got this dog for Christmas and she is already pawning him off on her sisters so that she can go out," the insider says.
Article continues below advertisement
In fact, on Dec. 27, sister Khloe Kardashian, 30, shared a photo of the baby greyhound on her Instagram, along with a caption that said she was "puppy sitting."
According to the source, the 17-year-old star of Keeping up with the Kardashians even "got upset that she couldn't go out one night because she had to stay home with him."
"Her family thinks that it was a really bad call to get her this dog because she can barely take care of herself," the source tells RadarOnline.com. "But she insisted that she have it."
"Sometimes having a dog can actually make someone more responsible and they are hoping that this is the case," the source says.
"Hopefully she does not treat him like Kim treats her animals," the insider adds. As RadarOnline.com reported, the Kardashians have had several animals over the years whose time with the family has been short-lived.
Do you think that it was a good idea for Kylie Jenner to get a greyhound puppy? Let us know in the comments below.