Exclusive
Tyga Tamer? Kylie Jenner Insists Bad Boy Rapper Is 'Right Guy For Her' As Frustrated Sisters Ditch Efforts To Keep Them Apart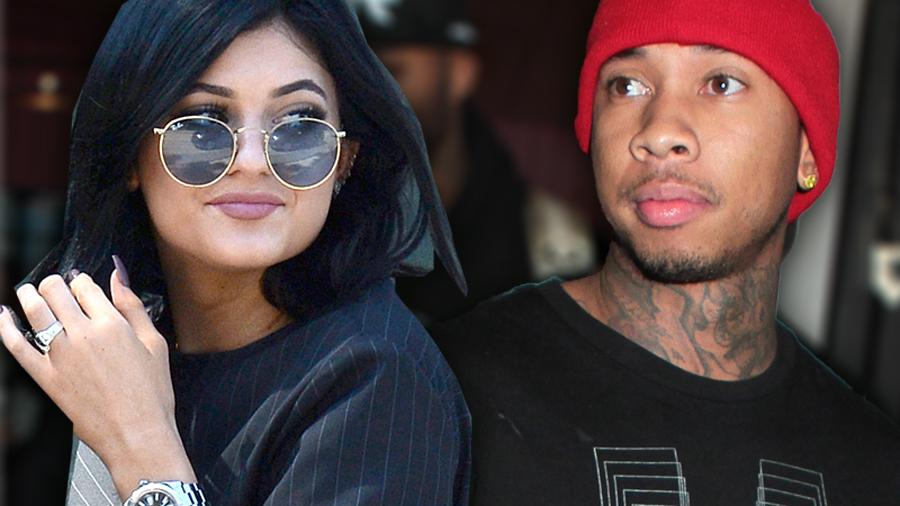 After a brief cooling-off period, Kylie Jenner and rumored boyfriend Tyga are back on in a big way. But as the 17-year old continues "doing whatever she can to stay close to" the 24-year-old rapper, insiders tell RadarOnline.com that her frustrated sisters have given up trying to warn her of the dangers of dating an older man — because "rebel" Jenner clearly isn't listening.
The Keeping Up with the Kardashians star and rapper were spotted serving food to the homeless on Wednesday at the Los Angeles Mission. Jenner shared a photo on Instagram the following day of the 25-year-old rapper with the caption, "Happy Thanksgiving."
Article continues below advertisement
"As much as the family does not like the fact that she is still seeing him, there is nothing that they can really do at this point," the family insider tells RadarOnline.com. "She listened at first, but now Kylie is in total rebel mode and has convinced herself that he is actually the right guy for her."
As RadarOnline.com previously reported, Jenner's older sisters "unanimously disapprove" of the relationship and did their best to torpedo it from the start.
But although their feelings towards the rapper have not changed, the source says that they've realized Jenner will have to make her own opinion.
"She has told her sisters that he treats her right and she is tired of having to fight for it," the source says, adding that "her sisters are now at the point where they are giving up the fight."
"Kylie acts like she is 25 and does not listen to anyone anymore," the source says. "She is going to have to learn this lesson on her own."
Do you think that the family should just let Kylie Jenner date whoever she wants to and stay out of it? Let us know in the comments below.