Exclusive
Family Knows Best! Kardashians Convince Kylie Jenner To Cool It With Rumored Boyfriend Tyga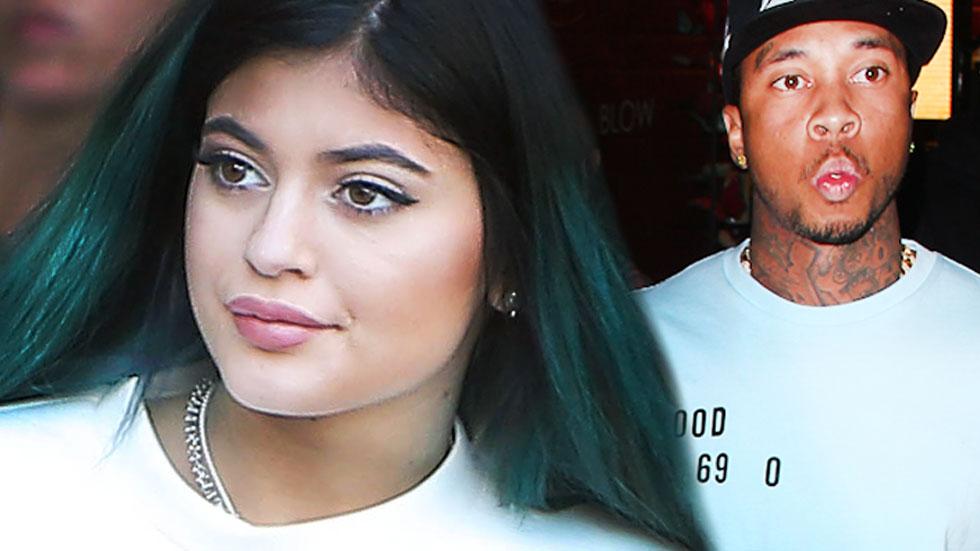 Kylie Jenner stood up her rumored boyfriend Tyga for his 25th birthday party Wednesday night, and a family insider tells RadarOnline.com exclusively that it's a major sign that the 17-year-old "has finally started listening to her family's advice and has begun distancing herself from him."
According to online reports, the rapper had originally planned to have his party at L.A. hotspot Greystone Manor, but had changed the location to The Argyle because Kylie is only seventeen, which is not old enough to be at Greystone. The Argyle, a restaurant, allows in patrons under 21, but Jenner was a no-show.
Article continues below advertisement
And an insider tells RadarOnline.com that her absence was largely her siblings' doing.
"They want him out," the friend tells RadarOnline.com, referring to the teen's older half-sisters on Keeping up with the Kardashians.
In particular, "Kourtney and Khloe are doing everything they can to keep her from him," the source said.
As RadarOnline.com reported, Kim Kardashian, 34, disapproves of the relationship too, "because he is the father of her BFF Blac Chyna's 2-year-old son, King Cairo Stevenson," according to a source. She made her feelings known when she famously cropped Tyga out of a group photo last week at French Montana's birthday party in Las Vegas.
"Kylie is starting to now see that he is clearly trying to ride on her current wave of fame," says the source. "She is a young and beautiful girl and does not need to be getting into anything serious right now. Nor does she need a hanger-on."
Do you think that Tyga is using Kylie Jenner or do you think that the rapper actually has real feelings for her? Let us know in the comments.