Sex Change Secrets Revealed! Bruce Jenner Debuts Female Name In Diane Sawyer Interview — Plus More Details From The Tell-All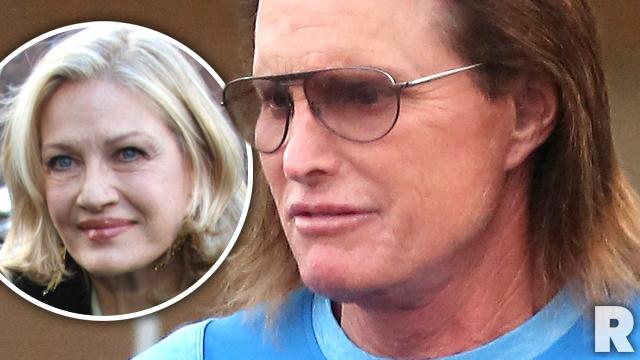 Bruce Jenner's highly anticipated interview with Diane Sawyer finally exposed the big secret that he has been hiding for years: He's becoming a woman. The beleaguered reality star spared no detail when he bared his soul to the veteran journalist, RadarOnline.com has learned, opening up about his transition and even revealing his female name.
The former Olympian has yet to break his silence about his sex change, but as Radar previously reported, he has already filmed his interview with the heavyweight Sawyer and revealed many secrets about his bombshell decision to transition from a man to a woman.
Article continues below advertisement
"He did not wear feminine make up during his chat," a source told US Weekly about the interview. But "He did reveal a name" that he will ask people to call him once he become a woman. Oddly enough, the source said, Jenner "referred to her in the third person."
Jenner, 65, will be appearing on the next season of Keeping Up With the Kardashians, which premieres Sunday. He told Sawyer that he is "mulling a name" for his own reality show, which will chronicle his journey during his transition.
The details of his show are still being finalized, but a source told the magazine, "He wants to see the footage first then decide how many episodes" to air.
Following last weekend's fatal car accident, Jenner's mind was not on his transition plans. "Everybody feels for him. He's been fighting a private battle and has come so far. Now he's really shaken up," the source said. "This couldn't have come at a worse time for him. He is in a state of shock."​