Bruce Jenner At Fault In Pileup, Prius Driver's Lawyer Says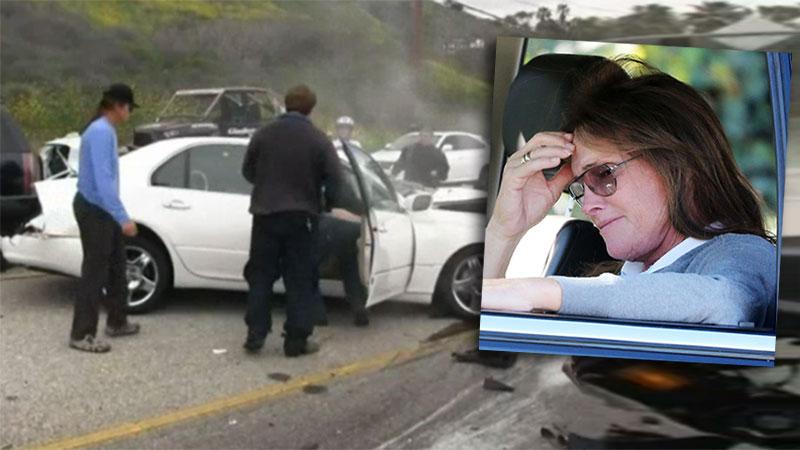 A lawyer for the Hollywood agent who was driving a Prius in the deadly Malibu pileup involving Bruce Jenner says the Olympian's at fault in the crash.
Roger Simon, lawyer for 29-year-old Jessica Marie Steindorff, said that the 65-year-old was responsible in the multi-vehicle crash that killed 69-year-old Calabasas native Kim Howe. (Police had not specified that any of the four parties in the accident -- including Jenner -- were at fault, as of early Thursday.)
Article continues below advertisement
As RadarOnline.com previously reported, officials said that Steindorff's 2010 Toyota Prius was the first vehicle rear-ended in the crash involving Keeping Up with the Kardashians star, triggering a domino effect that saw Jenner's black Cadillac Escalade barrel into Howe's Lexus, which then careened into the path of an oncoming Hummer H2, killing her.
But Simon on Wednesday told the L.A. Times that the account of the incident from authorities is wrong, as it was Jenner who initially rear-ended Howe's Lexus, kept going, and hit Steindorff's as well. A Los Angeles County Sheriff's Department source, speaking under anonymity, endorsed that version of the events to the paper.
Authorities said that Steindorff, a talent agent who represents model Alessandro Ambrosio, was driving on a suspended license at the time of Saturday incident. Her license had been suspended two occasions: in 2012 due to an "unsatisfied judgment," and a year later due to a failure to appear in court, DMV officials told the paper.