Officials Say Bruce Jenner Crash Victim Didn't Have License; Had Coincidental Ties To Kardashians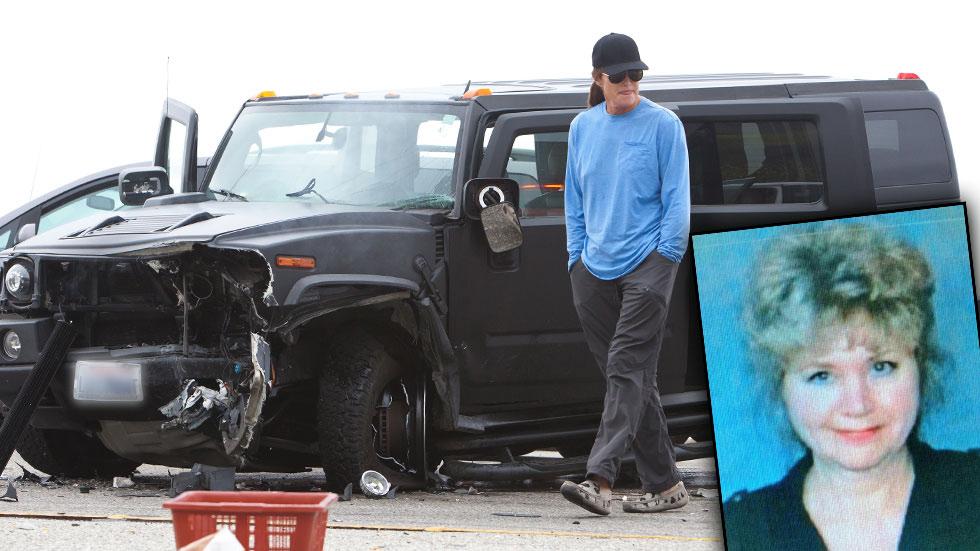 New details have come to light on the Kim Howe, the 69-year-old widow who perished in the Malibu pileup involving Bruce Jenner.
Howe was riding along Pacific Coast Highway in a white Lexus when she was rear-ended by Jenner in his Cadillac Escalade, officials said, causing her to careen into an oncoming Hummer heading in the opposite direction, killing her.
Howe had not had a valid driver's licenses in eight years, according to the L.A. Times, citing records from the California Department of Motor Vehicles.
Article continues below advertisement
Howe was widowed when her husband Robert died in 2003 -- in an eerie coincidence, as the Kardashian family patriarch of the same name passed away that year -- and lived in Calabasas, like many of the Kardashian family members. She resided in a $2.5 million home there, her neighbors told the NY Daily News, formerly owned by one-time Cy Young Award-winner Bret Saberhagen.
Howe, who did not have any children, lived alone and recently lost her pet dog. Neighbors described her as very socially active, with "the shocker of it all" being that she'd never crossed paths with any members of reality TV's royal family, who she counted as neighbors.
Local realtor Jim Pascucci told the paper that Howe "was just a very sweet lady" and "a very giving lady, very charitable," as "her husband left her very comfortable."
Los Angeles County Sheriff's Department Sgt. Philip Brooks told the paper that all of the drivers involved in the pileup were under investigation and that their cellphone records might be examined to suss out who might have been texting or talking at the time of the deadly series of collisions. (Jenner Monday denied texting at the time of the accident, offering his records to investigators.)
Should anyone be found to have violated the law in the incident, Brooks said they might be charged with vehicular manslaughter. The full investigation is expected to take months to complete, Brooks told the paper.
Watch: Bruce Jenner involved in a car crash in Malibu, Warning Explicit language