Exclusive
Khloe Is Not A Kardashian: Her 'Dad's' Final Confession Revealed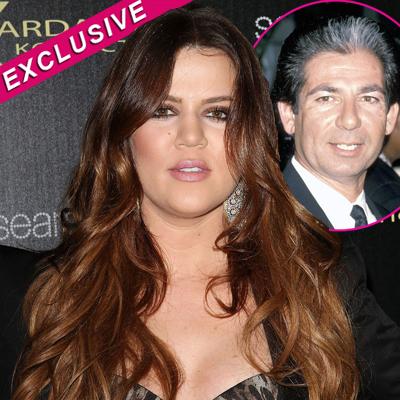 Khloe is not a Kardashian!
Robert Kardashian's ex-wife and widow have come forward in a Star magazine exclusive in which they both claim that the late Kardashian expressed his doubts about the paternity of Khloe.
"Khloe is not his kid -- he told me that after we got married," Jan Ashley, 63, the woman who married Robert after Kris Jenner, revealed to Star.
"He just kind of looked at me and said it like it was a matter of fact. He said, 'Well, you know that Khloe's not really a Kardashian, don't you?' And I said…'OK,' and that was it."
Article continues below advertisement
Ellen Kardashian, 63, married Robert in 2003 just two months before his death, after dating for nearly six years -- and she has also come forward after eight years of silence to "tell the truth" about the Kardashian family.
"Khloe brought it up all the time," Ellen told Star. "She looked nothing like the rest. She was tall, had a different shape, light hair, curly hair. Didn't look anything like the other three children."
And while Kris recently admitted in her new book that she cheated on Robert during their marriage, both Jan and Ellen said they've always known she cheated, and so did Robert.
"Robert did question the fact that Khloe was his," Ellen said. "Any normal man would if they knew their wife had cheated on him."
Since Robert's death in 2003, Ellen fell on hard financial times -- filing for Chapter 7 bankruptcy in 2010 and last October the home that she and Robert shared in Indian Wells, Calif. was sold after going into foreclosure.
Article continues below advertisement