Kim Kardashian Making Huge Money For New Year's Eve Appearances, Other Celebs -- Not So Much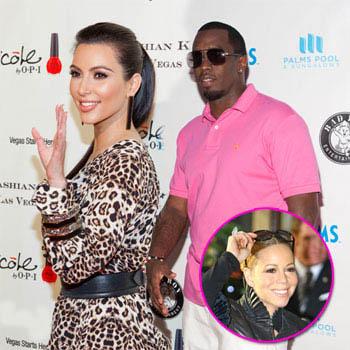 There was good news and bad news for celebs looking for huge money appearance fees for New Year's Eve in Las Vegas.
The big winner is Kim Kardashian currently embroiled in a scandal about sweatshop conditions at the Chinese factories that manufacture some of her clothing lines. The former Mrs. Kris Humphries is being paid an estimated $600,000 to appear at Tao. The fee is part of a large, multi-event deal.
Article continues below advertisement
Kim's rep has denied the estimated amount but refused to disclose how much she will be earning.
Also in Las Vegas, Black Eyed Pea Fergie is earning about $100,000 for playing the new 1Oak at the Mirage Hotel and Casino, reports The New York Post.
Ashton Kutcher had several big money offers but turned them all down.
Katy Perry, a source tells The Post, was asking $250,000 to appear but not perform at a club. So far, have not been any takers.
P. Diddy was in talks to perform at the opening of Hyde in Vegas but the deal wasn't to his liking. Instead, he's throwing a private bash at his Miami home.
And new mom Mariah Carey's people had been shopping an appearance that would include a few songs, anywhere in the world, for $500,000. Nothing was forthcoming, The Post reports, and her rep says, "She's not doing any New Year events. She'll be in Aspen with her family."