Exclusive
Sister, Missed Her! Feuding Kendall & Kylie Jenner Reconcile Over Dad Bruce's Transition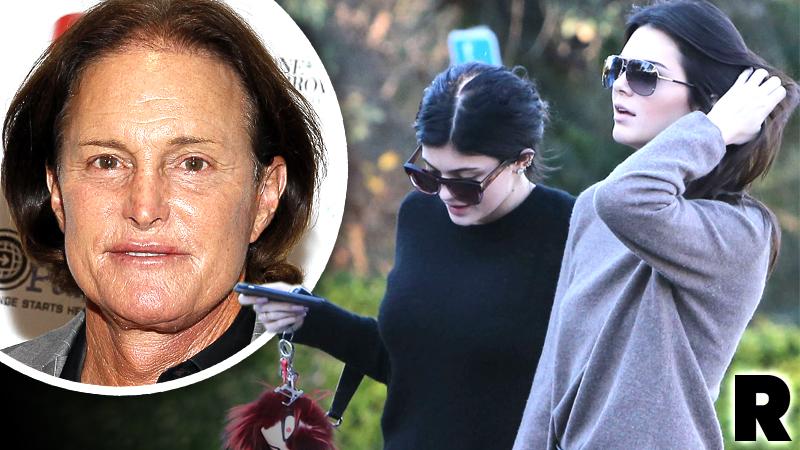 Kendall Jenner took front row at Kanye West's fashion show Thursday in NYC to support her younger sister, Kylie Jenner, who was on the catwalk. And it wasn't a contractually mandated appearance. A source close to the family tells RadarOnline.com exclusively that after weeks of feuding, "Kendall and Kylie are finally starting to put their differences aside."
After reports surfaced that the two were at odds over Kendall's successful modeling career, the Keeping up with the Kardashians insider says, "Things are getting better in their relationship because they have been bonding again over their father Bruce's decision to become a woman."
Article continues below advertisement
"They are just really trying to be there for him and he wants nothing more than for them to get along," the source says.
Following Bruce Jenner's infamous family photo last month with his two biological daughters with Kris Jenner, 59 – Kendall, 19 and Kylie, 17, as well as his step-daughter's with his ex-wife – Kourtney, 35, Kim, 34, and Khloe Kardashian, 30 – the teenage Jenner girls have been spending a lot more time together.
On February 8, Kylie shared a photo on her Instagram of her and her sister Kendall, looking very close, while out with Chris Brown, their step-brother, West, and others. Then again, on Sunday, the two were photographed out together looking as if they were very much a unit again while attending an after-party for the Grammy Awards, which Kylie posted on her Instagram account.
According to the insider, "Kendall has come down from her 'I am officially famous now' high and is starting to treat her family more like family because she knows that they will always be there for her when everyone else turns their back on her."
Article continues below advertisement
"In the past year, Kendall has seen the good and ugly side of fame and is starting to see that Kylie is her sister no matter what and will always be there for her."
On the other hand, the source tells Radar, "Kylie is only 17, but she is really becoming a woman now. She has grown up so fast and seen so much in her life. She is the family's 'baby girl,' but she was forced into adulthood at a very young age by a mother that was not there."
"Kendall and Kylie have had to pretty much raise themselves, with the help of Bruce, Khloe and Kourtney, of course. They have always made time for them."
Do you think that Kendall Jenner and Kylie Jenner should put their differences aside so that they can be there for their father Bruce Jenner while he transitions into a woman? Let us know in the comments below.