The Jealous Jenner! Kylie Reportedly 'Bitter' Over Sister Kendall's Modeling Success, Teens 'Barely Speaking'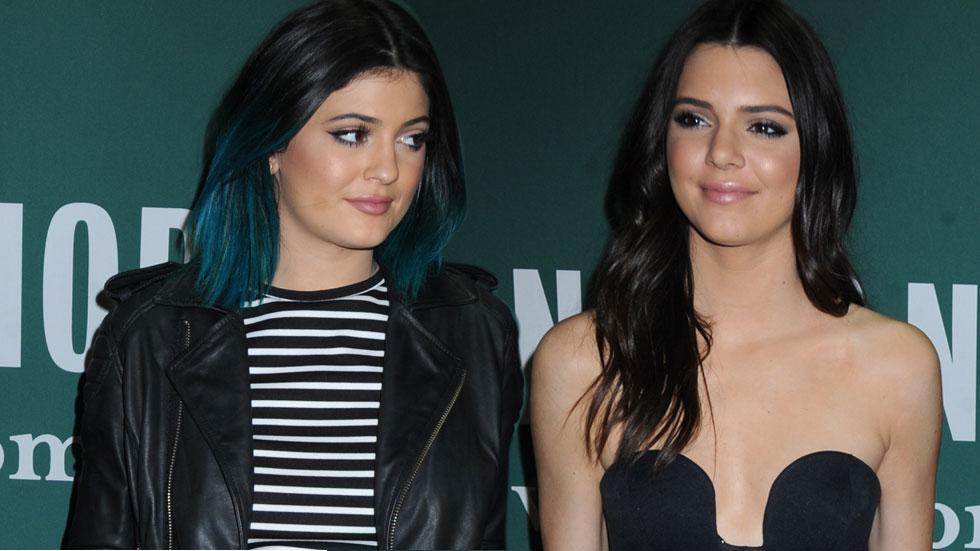 Keeping up with Kendall!
Teen rebel Kylie Jenner, who posts sexy selfies and hosts sleepovers with her much older rapper boyfriend Tyga, is reportedly lonely and insecure. And it seems her big sister is to blame.
According to In Touch, the 17-year-old is jealous of international "It" girl Kendall's modeling success.
"Kylie is bitter that Kendall is doing better than her and it's driven a wedge between them," a source tells the magazine. "They barely speak."
Article continues below advertisement
While Kylie recently released a line of hair extensions with Bellami, Kendall, the new face of Estee Lauder, is posing for top magazines with model pals Cara Delevingne and Gigi Hadid.
"Kendall is jet-setting around the world with her celebrity friends while poor Kylie is at home moping around," the insider adds of the stunning 19-year-old.
It's no wonder Kylie is showing off what appears to be a nipple ring on Instagram.
"She feels like the black sheep of the family," the source explains. "And completely left out."