Exclusive
Leave Me Alone! Kylie Jenner 'Livid' At Momager Kris Following 'Blowout' Fight Over Rumored Boyfriend Tyga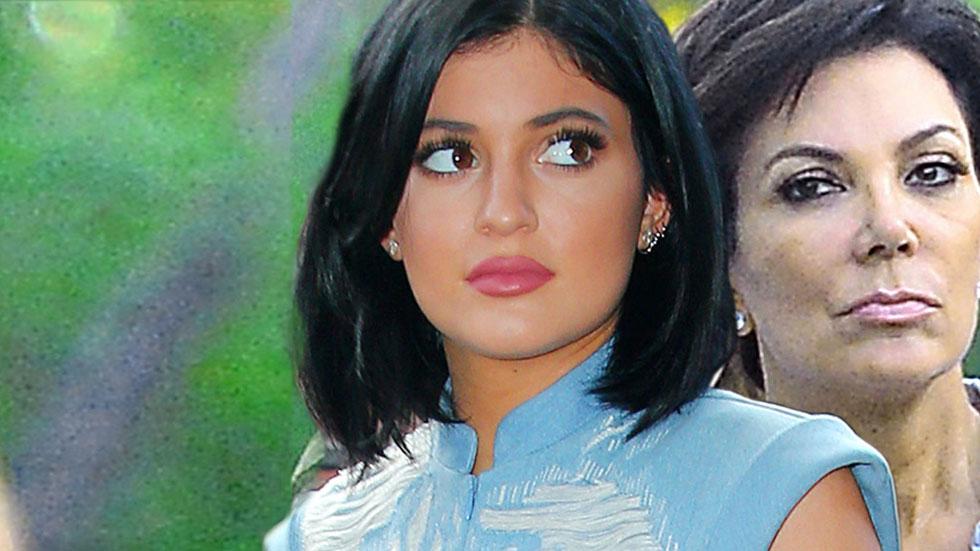 Momager dearest? Not quite! RadarOnline.com has learned that Kylie Jenner recently had a "blowout fight" with her mother Kris Jenner when she returned from her trip to Europe with rumored boyfriend Tyga — because Jenner had been discussing the teen's relationship with the press!
On Oct. 21, Kris called into On Air With Ryan Seacrest to promote her new cookbook, In The Kitchen With Kris, and said, "Kylie isn't dating anybody. Tyga used to live across the street for a long time, and now he lives next door to Khloe. Everyone's always around and with the way I cook, they're not leaving."
Article continues below advertisement
Apparently, as the insider tells Radar, "Kylie did not give her mom permission to discuss her relationship with Tyga to anyone, including Seacrest!"
"When she returned from Europe, she was livid," says the friend.
Jenner's dad, Bruce Jenner, 65, and her sisters, "Blame Kris for Kylie's wild behavior because Kylie is only 17-years-old, and Kris needs to have more authority over her," a source previously told Radar.
During the most recent fight "Kylie told her mom to stay out of her life and keep 'focusing on Kim as she always has,'" the friend tells Radar, referring to her older sister, Kim Kardashian, 34.
"Kylie and Kris have a real bad relationship right now and Kylie is doing everything that she can to defy her mom," the insider adds.
Tyga, 24, and the underage Jenner sister were seen in England's Gatwick Airport, before traveling to France and Athens, Greece, where the young rapper had a concert on Oct. 19.
Do you think that Kris Jenner needs to stay out of Kylie Jenner's business or does the teen need more supervision? Let us know in the comments.