Little Girl Lost — Bruce Jenner Desperate To Save Kylie Before It's Too Late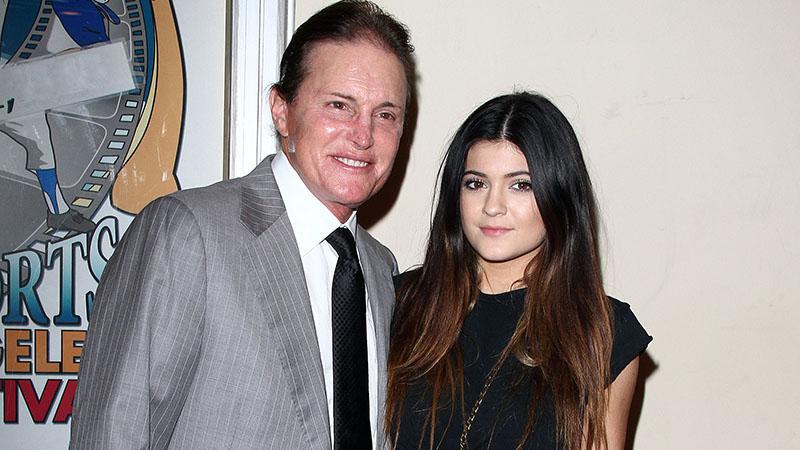 Kylie Jenner is just 17, but that hasn't stopped her from dating 25-year-old rapper Tyga, partying in Los Angeles and jetting around the world — without any supervision.
But her dad, Bruce Jenner, is determined that's all going to change since he's divorced from Kylie's mother, Kris Jenner, and doesn't have to follow the 59 year old's parenting cues anymore.
"For the longest time, Bruce kept the divorce amicable," an insider tells OK! "But now that it's finalized, he's ready to stop stepping back. It's killing him to watch her look the other way as Kylie and her sister Kendall date older guys and make one bad decision after another."
Article continues below advertisement
Though Bruce, 65, doesn't have much say in what 19-year-old Kendall does, rumors of Kylie's boozing and wild partying have him concerned, and a video that surfaced showing her partying with Tyga, Justin Bieber and The Game on her 17th birthday only compounded his fears.
As RadarOnline.com reported, Kylie still has four more years before she can legally drink, but according to a source, the underage Jenner and her bad boy rapper boyfriend, Tyga, "love to party together, and Kylie is pissed because she cannot go clubbing on New Year's Eve like everyone else she knows."
Although most clubs require an ID to enter, "She is telling her sisters that it is not fair that she is so famous because she cannot get a fake ID or go out to a club or bar without people automatically knowing who she is."
Will Bruce be able to step in and tell his daughter what to do, or is it too late? Tell us your thoughts in the comments.