Exclusive
Unhappy New Year's! 17-Year-Old Kylie Jenner Bummed She's Too Young To Party In Clubs For NYE — House Parties With Tyga Instead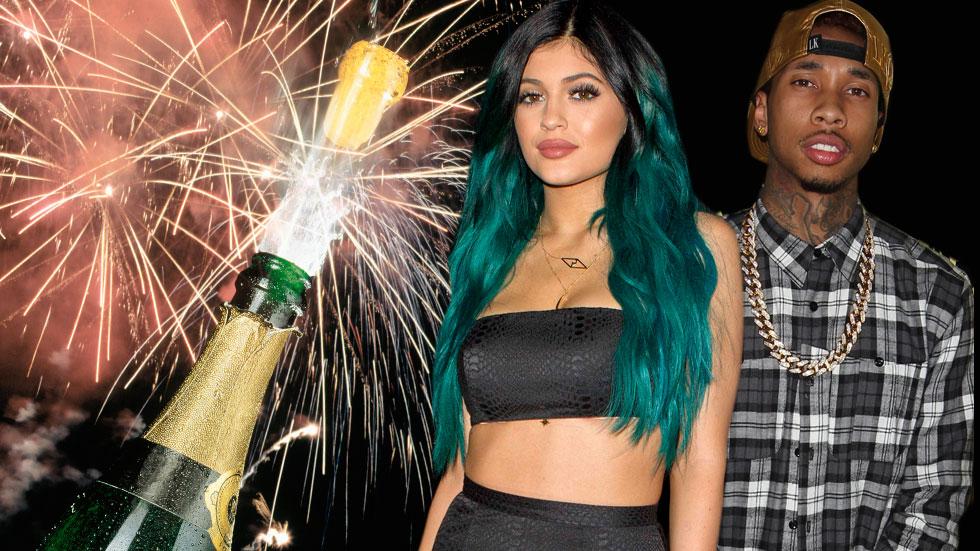 Kylie Jenner still has four more years before she can legally ring in the New Year with a glass of champagne. But despite her underage status, RadarOnline.com has learned, the 17-year-old wants to celebrate the last day of 2014 at a nightclub with her boyfriend Tyga — and is "pissed" that she's too young to make it past the velvet rope.
According to an insider, the underage Jenner and the 25-year-old bad-boy rapper "love to party together, and Kylie is pissed because she cannot go clubbing on New Year's Eve like everyone else she knows."
Article continues below advertisement
Although most clubs require an ID to enter, "She is telling her sisters that it is not fair that she is so famous because she cannot get a fake ID or go out to a club or bar without people automatically knowing who she is."
"That isn't going to stop her from trying to sneak into some clubs tonight," the source says.
And failing that, the source says, she won't be sulking at home.
"They are going to be hitting up a few house parties too," the source says.
As RadarOnline.com reported, Jenner is "doing whatever she can" to stay close to her adult rapper boyfriend even though her family members almost unanimously disapprove of the relationship.
"Her ego has really gotten out of hand lately," the source says. "She is looking forward to 2015 because she will finally be 18 and will be allowed to do whatever she wants and can finally go public with Tyga since she will be an adult."
Do you think that Kylie Jenner should break-up with Tyga? Let us know in the comments below.